They Need More Than Just Food to Live
In every city and in every town across America, there is a child and an adult that is struggling because there is not enough food at home. But did you know that same child or adult is suffering from a lack of basic supplies such as laundry detergent, diapers, and even toothpaste? Researchers suggest as many as one third or nearly 100 million Americans live in poverty. All across the United States, 10% of all residents are dealing with financial constraints that make it hard to even buy the basic hygienic supplies on a regular basis.
ICNA Relief's newest specialty pantries try to alleviate some of that burden. Our specialty pantries are designed to help low-income families receive hygienic supplies they need on a monthly basis for their most basic needs. The families we serve don't have to choose between paying their bills and buying clean diapers for their children. Food is important, and so is their dignity.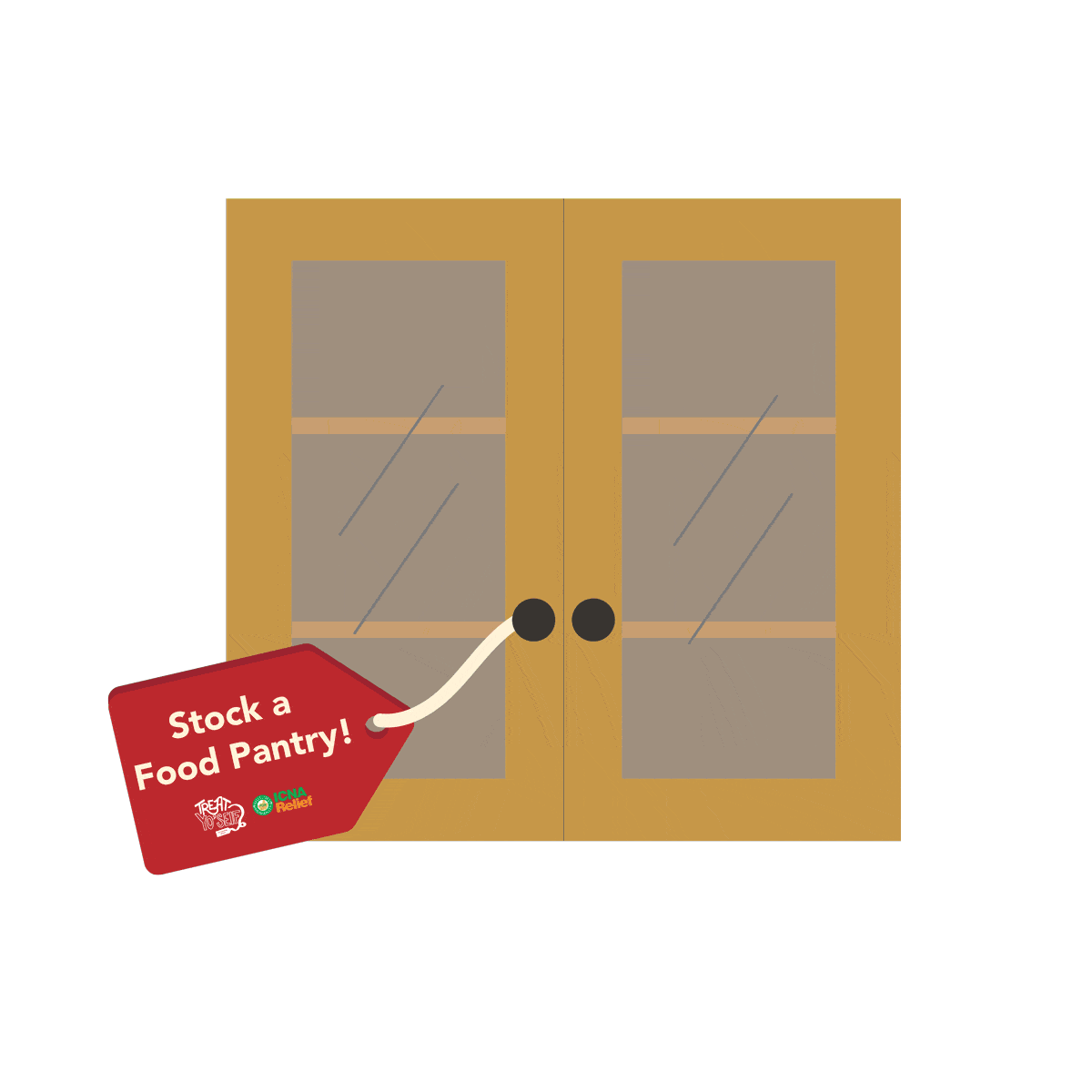 How You Can Help
Become a monthly donor today! A monthly recurring donation of $100 will help ensure that families are served with the dignity and respect that they deserve.
Conduct a drive at your school, with your masjid/church, or with your friends and family
It (the Specialty Pantry) definitely helps with toiletries because the current program I'm utilizing doesn't provide these items. I'm not sure where I would (be if this pantry wasn't here). I'd probably go without
Specialty Pantry Locations
New Jersey
Despite the coronavirus outbreak, some food banks in NJ are open and so is ICNA Relief's Specialty Pantry in Newark. ICNA Relief NJ team and NIA Masjid & Community Center volunteers and staff worked together at our Newark Specialty Pantry recently distributing the following items to families in need: soap bar, toilet paper, paper towels, multipurpose cleaner, toothpaste. dish soap, diapers, baby wipes, medicine droppers and feminine hygiene products.
"It's amazing to see volunteers going above and beyond during these hard times, not just with their time, but also asking, "How else can we help?" These are young professionals with their own families and responsibilities but they know there is a bigger responsibility to help our neighbors in need.
There is always a silver lining in every disaster, and I think this is the silver lining amidst all during the Coronavirus crisis is the community effort in helping others." Amaney Kazlak, Northeast Development Coordinator said.
Our Pantry is open every second Saturday. To learn more visit icnarelief.org/newjersey.
1320 Hamilton St, Somerset, NJ 08873
Contact us: nj@icnarelief.org or 732-509-9143
224 Roseville Ave, Newark, NJ 07107
Contact us: nj@icnarelief.org or 732-509-9143
New England
ICNA Relief's New England office held the Grand Opening of our 4th Specialty Pantry in March 2020. The opening was an opportunity to educate bilingual recipients of new proper social interaction (Elbow Bumps and Social Distancing) to help keep them healthy and safe. In addition, educational information on proper hand washing and COVID-19 in both Arabic and the Somali language were distributed.
Over 255 individuals, many of whom were elders from a nearby Assisted Living Center were served. Your donations helped supply senior citizens who have now become shut-ins; fearful to go outside even for basic items due to being susceptible to the virus. The pantry was brought to them!
"Families that struggle to afford household goods are even more vulnerable as people react to the spread of the virus by emptying shelves at stores," MacDonald said.
Read the rest of the article from Boston Globe here.
100 Malcolm X Blvd, Boston, MA 02120  
Contact us: kmaruf@icnarelief.org or 347-754-1067 
Philadelphia
Nearly 25% of individuals in Philadelphia live at or below the poverty line. Due to financial constraints these individuals cannot afford basic household supplies such as detergent, paper towels, or hygiene products such as shampoo and deodorant. 
ICNA Relief's Specialty Pantry at SHAMS Clinic celebrated its grand opening in Philadelphia back in September 2019. The idea is to help those who are in need to obtain the items they need for their homes, regardless of race, religion or background. "Our clients are unable to purchase many of these items and food stamps (SNAP) does not cover them", Dana Mohamed, ICNA Relief PA.
At SHAMS clinic, we believe people need more than just a doctor to improve their quality of life. Currently, the Specialty Pantry at SHAMS is open on the 2nd Saturday of each month.
718 Swede Street, Suite 2 Norristown PA 19401
Contact us: pa@icnarelief.org or 215-333-2600