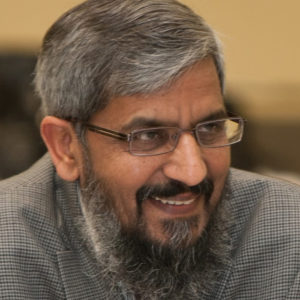 Maqsood Ahmad
CEO - Chief Executive Officer of ICNA Relief USA
An active Islamic worker for the last 40 years, Br Maqsood has served as the elected member of Central Shura of Islamic Circle of North America for several terms. He holds a Master's degree in Civil Engineering from the Georgia Institute of Technology, Atlanta, GA.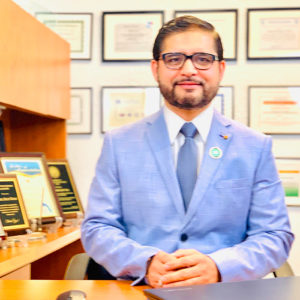 Br. Abdul Rauf Khan
COO – Chief Operating Officer of ICNA Relief USA
With a Bachelor's degree in Business Management from the prestigious University of Karachi and 10 plus years of community service and dedication with ICNA Relief has earned him and the organization numerous recognitions at the federal and local level including the White House Community Service Award (Obama Presidency).
"The thing I love about ICNA Relief is the remarkable relationship it creates among people."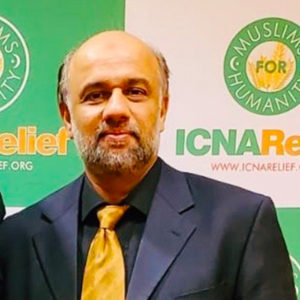 Br. Altaj Ilyas
CFO – Chief Financial Officer of ICNA Relief USA
He has 28 years of experience in Finance and Accounting, out of which he has worked 19 years he gained in the nonprofit world. He is responsible for the financial management of ICNA Relief. In addition, he has studied CMA (Cost and Management Accounting) and Corporate Secretarial Practices. Br. Altaj has also served as a Treasurer of NYDIS (New York Disaster Interfaith Services) for the last 11 years.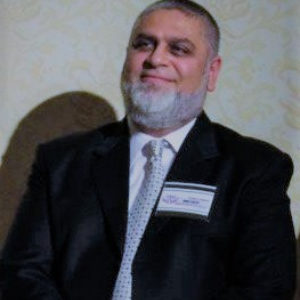 Br. Amir Saeed
CIO – Chief Information Officer of ICNA Relief USA
Br. Amir has 20+ years of experience in the IT Industry. He brings a wealth of industry knowledge with him to ICNA Relief. He has not only managed mission-critical 24/7 systems for financial institutions, but also has leveraged advanced technologies to drive complex, multimillion-dollar programs, to support operations, gain efficiencies, ensure compliance, and reduce costs. Amir has also been very active with multiple non-profits for the past 15+ years. He is the Co-Founder of West End Islamic Center and the Muslim Community Center of Chesterfield.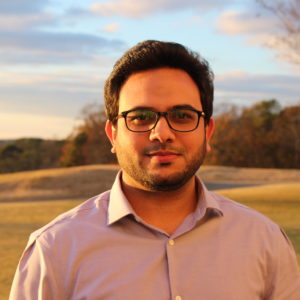 Br. Hammad Shaheer
CAO – Chief Admin Officer
With an MS in Business Administration and an MS in Accounting from Stony Brook University, NY, Br. Hammad brings a plethora of knowledge in management and finance, and has written scholarly research articles on Corporate Social Responsibility. Under the training of renowned Ron Kaufman, he has gained extensive knowledge of customer experience and consulting. He has led many teams and brings administrative, managerial, and organizational skills from diverse sectors to ICNA Relief.
Br. Hashim Badat, TX
Br. Junaid Ahmed, CA
Br. Muzaffar Hussain, TX
Br. Najam ud Din, CA
Br. Hanif Harris, TX
Sr. Uzma Ahmed, TX (Advisor)
Br Hassan Niaz, TX

Br. Mohammad Aftab, CO

Br. Hayder Mir, MD

Br. Masood Ranginwala, NJ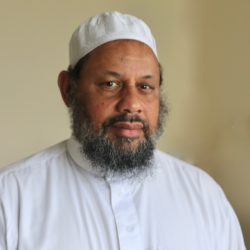 Imam Rafiq Mahdi (William E. Henderson)
Director of Disaster Relief and Outreach
Imam Rafiq Mahdi is a co-founder of the Muslim Community of Knoxville, TN, and has served as Imam in three communities over the past 20-plus years. He has been active as an educator and lecturer for over 30 years. He has also worked as a Journeyman Industrial Craftsman for 25 years. He has completed his Islamic Education at the Islamic University of Madinah, KSA (Arabic Language, Islamic Law).
"ICNA Relief's mission is a true expression of the beauty and the light that is at the core of Islam."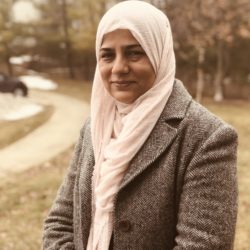 Dr. Saima Azfar
Director of Back2School Program
Dr. Saima Azfar studied medicine at Liaquat University of Medical & Health Sciences and moved to Chicago in 1998. Her passion in medicine combined with her work experiences at Jackson Park Hospital and the APPNA health clinic has deepened her awareness to the challenges in our community. With experience in multiple non-profit organizations, including Gain Peace, MCNA, Why Islam, Tarbiyyah, and more, she brings compassion and enthusiasm to the team. Her family is equally supportive, and you'll often find them volunteering at different ICNA Relief events.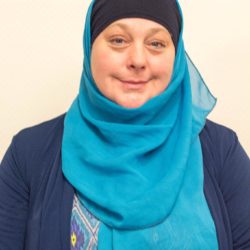 Sr. Malika MacDonald
Director of Transitional Housing
Sr. Malika is a strong advocate for abused women and provides workshops and community trainings on building healthy relationships. She was awarded the prestigious U.S. Senator John F. Kerry Leadership award and has also earned a fellowship at Harvard University's Kennedy School of Government. She has over 20 years of experience within the field of non-profit work; focusing on youth and families, affordable housing and community development.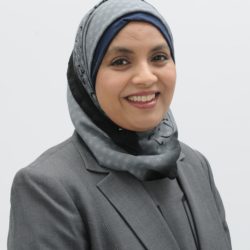 Dr. Reshma Khan
Director of Health Services
Dr. Reshma completed her Ob/Gyn residency at from Saint Elizabeth Hospital, Youngstown OH. After relocating to Charleston SC in 2007, she worked at Ralph Johnson VA medical center for 8 years. While working at VA medical center she founded the Shifa free clinic in Charleston. She is an active participant in various interfaith programs in Charleston which are working towards creating awareness, acceptance, knowledge sharing, promotion, and mutual respect amongst various faiths.
"The team and leadership of ICNA Relief are very genuine and hard-working individuals with a greater purpose to serve the Creator by serving the Creation. I am honored to be a part of the team."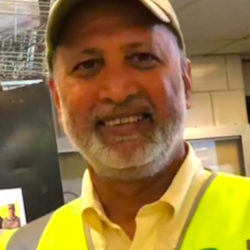 Br. Arshad Jamal
Regional Director ICNA Relief
With a Bachelor's in Engineering, 25 years of management and operational experience in international airlines of different countries, and 30 years of volunteering experience with nonprofit organizations in different capacities, Br Arshad brings managerial and chaplainship skills to enhance ICNA Relief.
"Wonderful team and I'm a team player."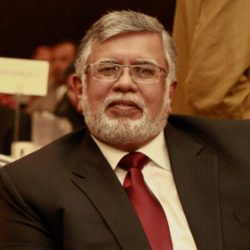 Dr. Khalid Memon
Director of Western Region
After a long career as a Pulmonary Physician in Pakistan, Dr. Khalid Memon moved to California in 1989 with his family. With a dream to alleviate the suffering of the needy in the local community, he began work at Al-Shifa Clinic in San Bernardino as Clinic Manager. Later, he became the Director of ICNA Relief Southern California and has continued his dedication to serving others in this role for the past 9 years.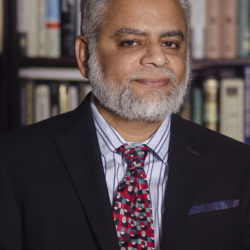 Br. Zahid Hussain
Director of Hunger Prevention
After 15 years of IT industry corporate experience in US (Worked in ADP, Nortel Networks, Sprint Nextel, Warner Bros, Roche Diagnostics, Qualcomm), Br. Zahid shifted gears to the non-profit world. Here he automated the food pantry processes involving salesforce.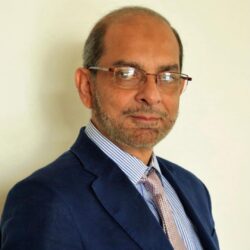 Dr. Amber Haque
National Coordinator of Muslim Family Services
Dr. Amber Haque earned his Master's in Clinical Psychology from Eastern Michigan University and Ph.D. from Western Michigan University. After working in Michigan as a psychologist for more than twelve years, he went into academia and taught as a professor of psychology at the International Islamic University Malaysia, UAE University, and Doha Institute for Graduate Studies for 25 years. In addition to serving as Department Chair and Director of Clinical Psychology of Programs, he served as Visiting Scholar at Cornell University. He is currently a researcher at the Muslim Mental Health Consortium, Michigan State University, and non-resident faculty at Cambridge Muslim College, UK. Dr. Haque edited nine books and authored more than sixty articles in peer-reviewed journals.