Written by Jasmine Hasni and Suha Syed
The onset of COVID-19 has brought about many unprecedented changes in the lives of millions of people. Muslim Americans are no exception. There have been many different lifestyle changes our fellow Muslim Americans have had to make to their daily routines due to lockdown, commute changes, and job market difficulty.
One of the most significant changes COVID-19 has brought about in religious communities is the closing down of many different places of worship. Mosques all around the United States and around the world are closed in an abundance of caution. Congregational Friday prayers, or Jummah prayer, have not been taking place in order to ensure safety for all people involved.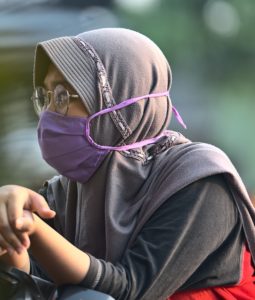 Most recently, the celebration of Ramadan has changed drastically in practice. Because large groups of people are told not to congregate together, nightly prayers also known as Taraweeh, are done at home instead of at the mosque.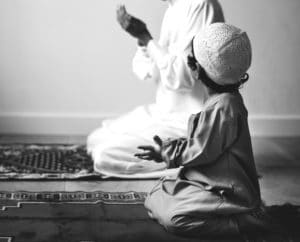 From the financial aspect, Muslims in the United States have been impacted greatly. According to Pew Research, Muslim Americans are about as likely as Americans in general to have a household income over $100,000. At the same time, they are more likely than Americans in general to have an income under $30,000. The survey also finds that Muslims are three times as likely as other Americans to be without a job and looking for work.
An additional 3.2 million Americans have filed for unemployment benefits in the last week making a record of 20.5 million jobs lost in April. This brings the total number of people who have lost their jobs and filed unemployment claims since the pandemic began to around 33 million with an unemployment rate of 14.7%.
Many in the immigrant Muslim population have been struggling to make ends meet since being laid off due to their jobs being deemed as non-essential. A tremendous number of these individuals are refugees with large families that have no other options of work during this crisis. With Ramadan in full effect, these individuals and families have the heavy burden of not knowing where their next iftar/suhoor will come from with the lack of resources available to them.
Muslim Americans are encouraged to practice and worship their faith in the security of their own homes as of now. For our brothers and sisters that have been struggling financially, many relief organizations such as ICNA Relief offer COVID-19 Relief assistance such as Grocery Deliveries, Teletherapy, Telehealth screenings and more. Please find more information on ICNA Relief's COVID-19 assistance at icnarelief.org/covid. We pray that these horrific times subside as soon as possible and for the safety of everyone in our communities across the Nation.