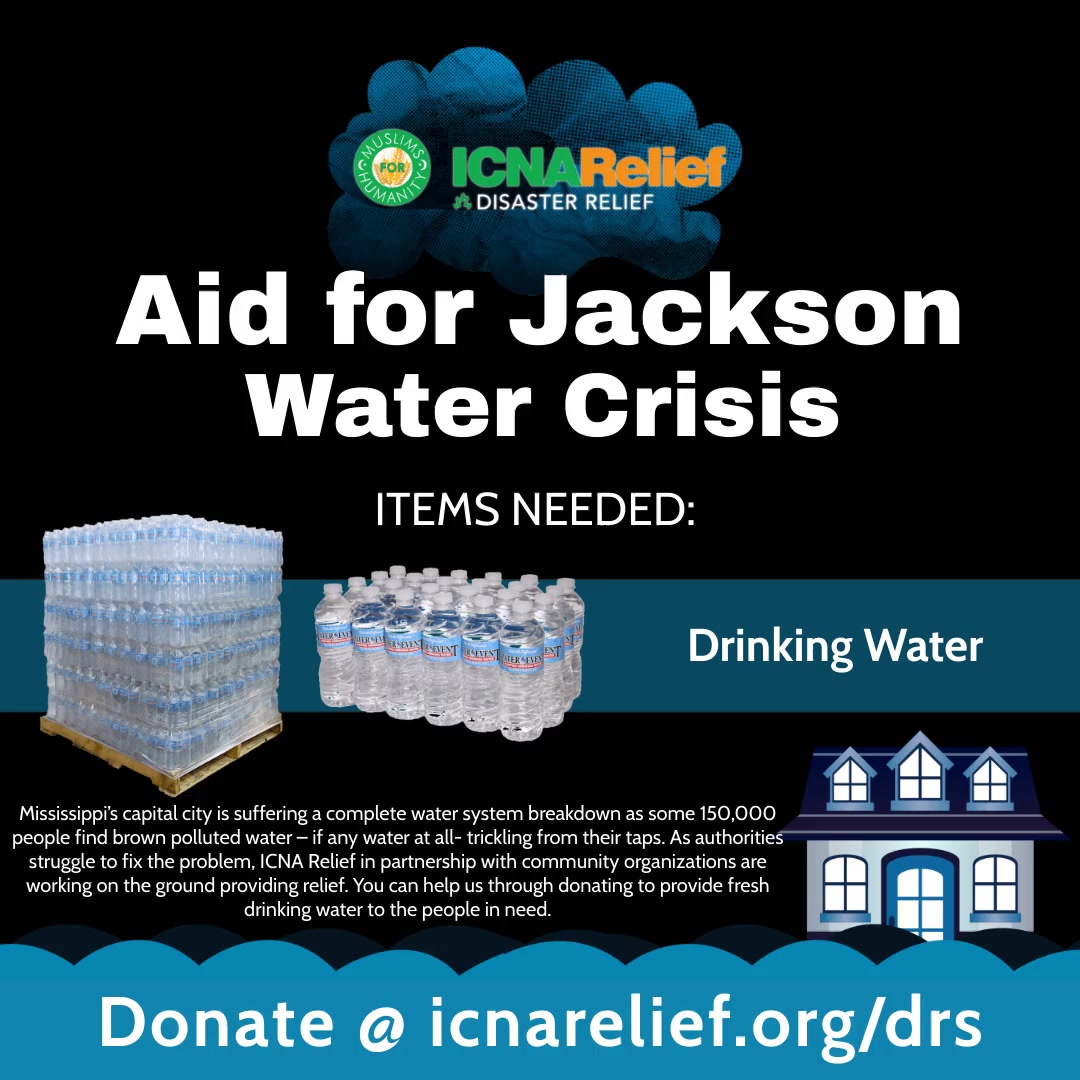 About 150,000 Jackson, Mississippi residents are without safe drinking water or even sufficient flow to flush toilets. Public schools are closed and many businesses have been forced to shut down because of the ongoing water crisis. Recent rains flooded the Pearl River which caused technical problems in the capital city's already frail water system leading to the shortage.
As authorities struggle to fix the problem, ICNA Relief in partnership with community organizations is working on the ground to provide relief. You can help us by donating at icnarelief.org/drs to provide fresh drinking water to people in need.
Due to the large scale of this relief effort, we will only accept monetary donations thru icnarelief.org/drs to help the people in Jackson, Mississippi. Please DO NOT bring or donate pallets of water to any of our local offices as transporting these items to Jackson, Mississippi will be problematic.

Headquarters 1529 Jericho Turnpike,
New Hyde Park, NY 11040