OUR TEAM
Learn more about the passionate members of our Back2School team comprised of staff from ICNA Relief's various offices across the United States by reading more about their backgrounds and experiences below!
NATIONAL DIRECTOR OF BACK2SCHOOL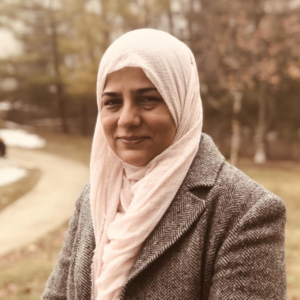 DR. SAIMA AZFAR
CHICAGO, IL
Dr. Saima Azfar studied medicine at Liaquat University of Medical & Health Sciences and moved to Chicago in 1998. Her passion for medicine combined with her work with the Jackson Park Hospital and the APPNA Health Clinic has deepened her awareness of the challenges in our community. With experience in multiple non-profits, including Gain Peace, MCNA, Why Islam, Tarbiyyah, and more, she brings compassion and enthusiasm to the team. Her family is equally supportive, and you will often find them volunteering at an ICNA Relief event.
NATIONAL COORDINATOR OF BACK2SCHOOL
ZUBY AHMED
CHICAGO, IL
Zuby Ahmed immigrated from the beautiful island of Mauritius to pursue her education in Business & Computer Science. She has experience in banking and non-profits. Her community involvement as a volunteer includes, but is not limited to, an elementary school, Helping Hands, MCNA, a local mosque, and Saturday school. She currently serves as the National Back2School Coordinator and the Office Administrator at the Chicago offices.
Zuby is fluent in four languages and is a mom of three teenagers residing in Chicago. In her spare time, she enjoys cooking, traveling, and gardening.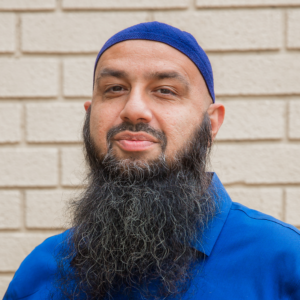 ABDULLAH ZIKRIA
SOUTHERN CALIFORNIA
Abdullah Zikria has been with ICNA Relief for the past four years. He is currently area manager of four major counties and works to expand services to different cities in Southern California while building strong bonds with supporters of ICNA Relief. In addition, he supports the national offices with event planning for fundraisers and banquets and is a participating member of the Back2School Program. Outside of work, Abdullah is a husband and father of two daughters. 
AFSHAN ZAKARIA
DALLAS, TX
Afshan Zakaria is the Outreach Coordinator for ICNA Relief's foster care awareness program called FATE (Foster care Advocacy, Training, and Education). She joined ICNA Relief in November 2018 and have been working to raise awareness of the issue of foster care and the critical need of Muslim foster families ever since. So far, Afshan and the FATE team have assisted two successful adoptions from foster care, and recruited several foster families and CASA volunteers from the Muslim community through this program.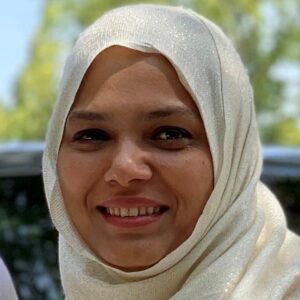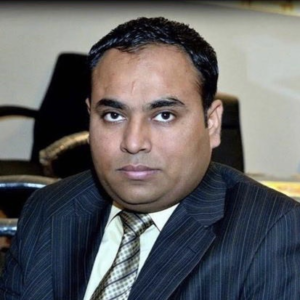 ATIF UR REHMAN
NEW YORK, NY
Atif Ur Rehman brings a plethora of insight and experience to the Back2School committee. Born and raised in Kuwait, Prior to joining ICNA Relief, he worked as a SARRS specialist in the U.S. Army Kuwait and he is a gold medal winning cyclist, he has received several recognitions for his work and spent his time volunteering by giving back to the community. Atif is passion and servitude to humanity is greatly appreciated by our team! He is a father of two and resides in New York with his family.
KADRA MARUF
BOSTON, MA
Kadra Maruf is an Ethiopian-American from the beautiful City of Champions. She has been with ICNA Relief since 2016. She graduated from the University of Massachusetts Boston with a B.A. in Sociology and Psychology in 2013. She is dedicated to improving the lives of those underserved in our communities. She absolutely adores children and really enjoys being apart of programs that empower and uplift them. In her spare time, photography and baking are her two favorite hobbies.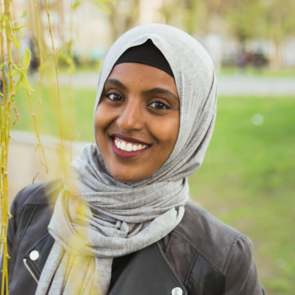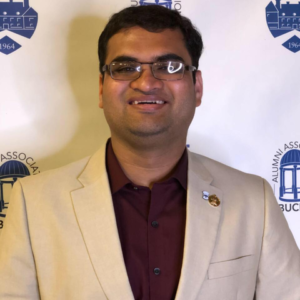 RAZIN KARU
PHILIADELPHIA, PA
Razin Karu was born and raised in India and immigrated to the City of Brotherly Love in 2013! Currently, he is the Outreach Coordinator for the Pennsylvania office. Razin recently graduated from Temple University majoring in Political Science and History with minors in Global Studies and Economics.
Outside of work, Razin is passionate about social justice, civil rights and immigration policy. He currently serves on the Board of Council on American-Islamic Relations (Philadelphia chapter) and the Bucks County New Americans Advisory Commission.
SALMAN SIDDIQUI
ORLANDO, FL
Salman Siddiqui moved to the United States of America at the age of four to receive an heart operation. As a result, he uses this life he was given to help uses it to help others in need. His love for life and people has brought him to work at ICNA Relief.
He is a father of three children and sometime acts like the fourth kid in his family. He devotes his free time to coaching local sports with kids from the Muslim community.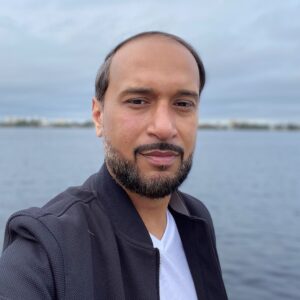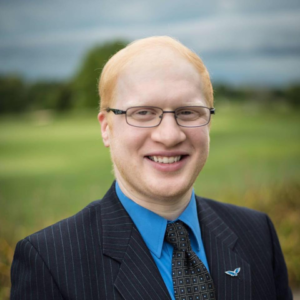 TAHSIN NABID
WEST PALM BEACH, FL
Tahsin Nabid moved to the United States at a young age and settled in West Palm Beach, FL for the past 27 years. He always had a passion for education and politics so we pursued a Bachelors Degree in Business Management and a minor in Political Science from the University of Central Florida in Orlando, FL.
Before joining the ICNA Relief Family he was a Project Manager for a Consulting Firm in Tallahassee, FL for over 10 years where he organized meetings and events for various associations and organizations primarily in the Education Sector in the State of Florida and other Leadership Events Nationally.