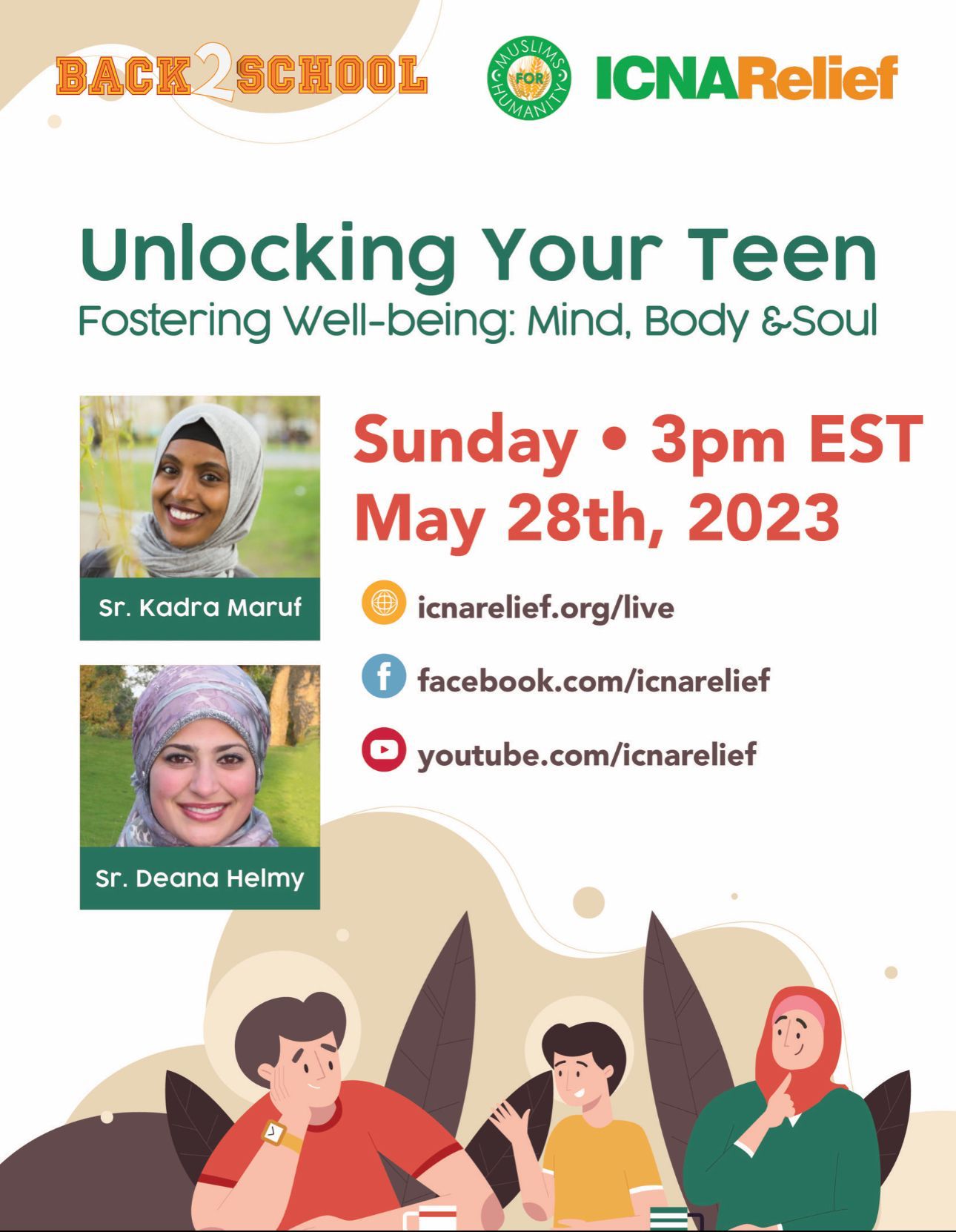 Teenagers: you gotta love them! Literally and figuratively. It is a period of transformation in many ways. Leaving the warm home and braving the world outside. It's time the Prophet (saw) advised us to be friends with them. In this episode, we explore ways to support Teens 360: Mind, Body & Soul can teens put up a brave front? What are they really thinking? A very important episode where we share tips on establishing a trusting partnership and more. Join us live. When: Sunday, May 28th @ 3pm EST On all social media channels icnarelief.org/live facebook.com/icnarelief youtube/icnarelief
Streamed 6 months ago
Back2School Pashto & Dari Webinar
Streamed 7 months ago
Being prepared for disasters starts at home. Everyone can be part of helping to prepare for emergencies. Young children and teens alike can be a part of the process. As a parent, guardian, or other family member, you have an important role to play when it comes to protecting the children in your life and helping them be prepared in case a disaster strikes. Things you'll learn in this Live Session:
• How to Talk About Disasters in Advance
• How to Guide Your Children During a Disaster
• How to Help Your Child After a Disaster
Streamed 8 months ago
Learn how school supplies can be a valuable tool to achieve Executive Function. Topic highlights: 1. What are executive function skills? 2. How do they relate to my child's success at home and at school? 3. What can I do to support my child's ability to use strategies to improve their social and academic performance?
Streamed live on May 29, 2022
Many special needs kids are very talented and have a lot to contribute to society. The sad reality, however, is that most people don't know enough about these kids so they fail to see how unique they are. Instead of focusing on how special needs kids are different, it's time to highlight their gifts and strengths. Many of these kids are gifted, and yet so many of their talents go unnoticed. Perhaps it's our perceptions that need to change.
Join us for a powerful discussion to bring light and understanding to this topic to build a better community for all.
Streamed live on Mar 27, 2022
Calling all parents to join us in this webinar with Ustadh Wisam Sharieff advising us on how we can make this Ramadan special for our kids!
Show less
Streamed live on Feb 20, 2022
Parents have been one of the most heavily impacted during the pandemic: physically, mentally, and emotionally. From single moms/dads to working parents struggling with childcare and homeschooling, the family unit has had to face so many new challenges. Join us as we chat about a variety of topics including online addictions, generational gaps, and cultural differences in this parent-staff chat.