ABOUT CRESCENT
Learn more about Crescent Clinic's history, missions statement, and partners by reading below. We look forward to serving you!
WHO WE ARE
Crescent Clinic is staffed by a volunteer team of physicians, UC Irvine medical students, and UC Irvine undergraduate students from Student Healthcare in Practice (SHIP). After performing a health-needs assessment, our free health clinic was first established in South Garden Grove, California in 2009, as South Garden Grove was identified as an underserved community with the most severe lack of access to a free clinic. Since then, we have been providing healthcare services to the underserved and working towards accomplishing our mission: healthcare is a right, not a privilege.
Every individual deserves access to fundamental healthcare services, yet disparities in healthcare exist that prevent individuals marginalized in the healthcare system from accessing the basic care that they deserve due to a lack of financial means or resources. Our staff is driven by the desire to aid those who need it most, especially in current times when the financial burdens of rent and providing for loved ones may prevent an individual from receiving fundamental healthcare services. Through our service, we hope to provide these deserving individuals resources to address their concerns and maintain their health.
OUR MISSION STATEMENT
We provide continuous aid to underserved individuals, regardless of their ability to pay. Our services include, but are not limited to: 1) Screening – for some of the common chronic health conditions, including hypertension and diabetes, that are prevalent in these communities. 2) Education and Prevention – to help decrease the risk of developing health ailments in the future and to emphasize the importance of preventive medicine. 3) Referral and Follow Up – to ensure that patients can be adequately connected to pre-existing continuity care clinics in Orange County to better address their needs.
We uphold that health care and well-being are rights, not privileges, and these rights encompass all aspects of the living person.
We provide health and social services to all, regardless of race, sex, religion, sexual orientation, and lifestyle. We do not and will not discriminate against any patient who seeks our services.
Lastly, we will maintain our mission through constant re-evaluation and efforts to improve our services to better address the needs of our patients through both introspection and retrospection.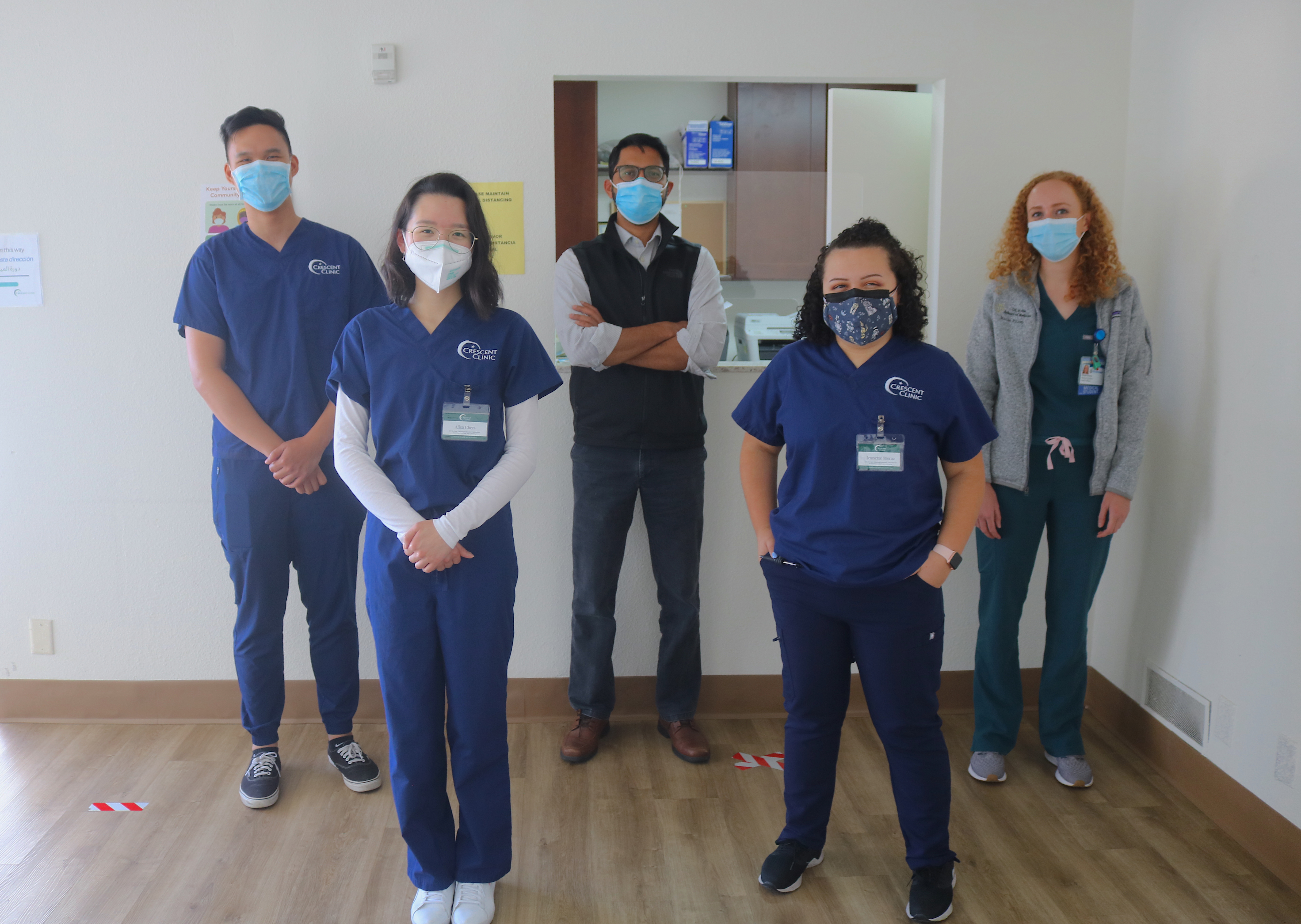 OUR STORY
Our clinic was established in 2009 and was proposed as an idea for a free clinic by Dr. Tipu Khan, then a Family Medicine resident at Harbor-UCLA. Together with a group of UC Irvine undergraduates and medical students, they conducted a health needs assessment of Garden Grove, which was identified by the California Department of Public Health as a medically underserved area in Orange County. The health needs assessment concluded that the underserved, uninsured, and culturally diverse patient population of Garden Grove would benefit from a free clinic. As a result, the group established Shifa Clinic OC, the first student-run free clinic at UC Irvine as a 501c3 nonprofit organization.
The clinic began as a screening and referral model and held health fairs at various community organizations. Since its establishment, Shifa Clinic OC was nationally recognized by President Clinton for its contribution and impact on the local community, and the clinic has been featured in several news media. From its humble beginnings with exam rooms set up using PVC pipes and shower curtains to its current status as a funded diagnosis and treatment model clinic, the clinic has served over 2500 patients to date, with a team of 14 volunteer physicians and over 50 student volunteers.
Since moving to its permanent fully-funded location on Crescent Avenue in Anaheim in 2014, Shifa OC was renamed to Crescent Clinic. Then in 2020, the clinic relocated to East Commonwealth Avenue in Fullerton, and has continued serving the local underserved community. Along with our esteemed partner, Lestonnac Free Clinic, Crescent Clinic strives to best address the needs of the patients we serve, now expanding provided services to not only medical services, but also dental and vision services.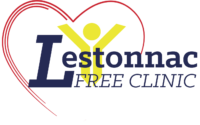 Lestonnac Free Clinic provides free health care services to low-income and uninsured residents in Southern California, through the support of generous volunteers and donors.