ENGAGE
We are looking to partner with organizations and community, religious, or other influential grassroots leaders to promote vaccination uptake with targeted initiatives to identify and implement successful strategies for addressing vaccination needs of marginalized and vulnerable populations.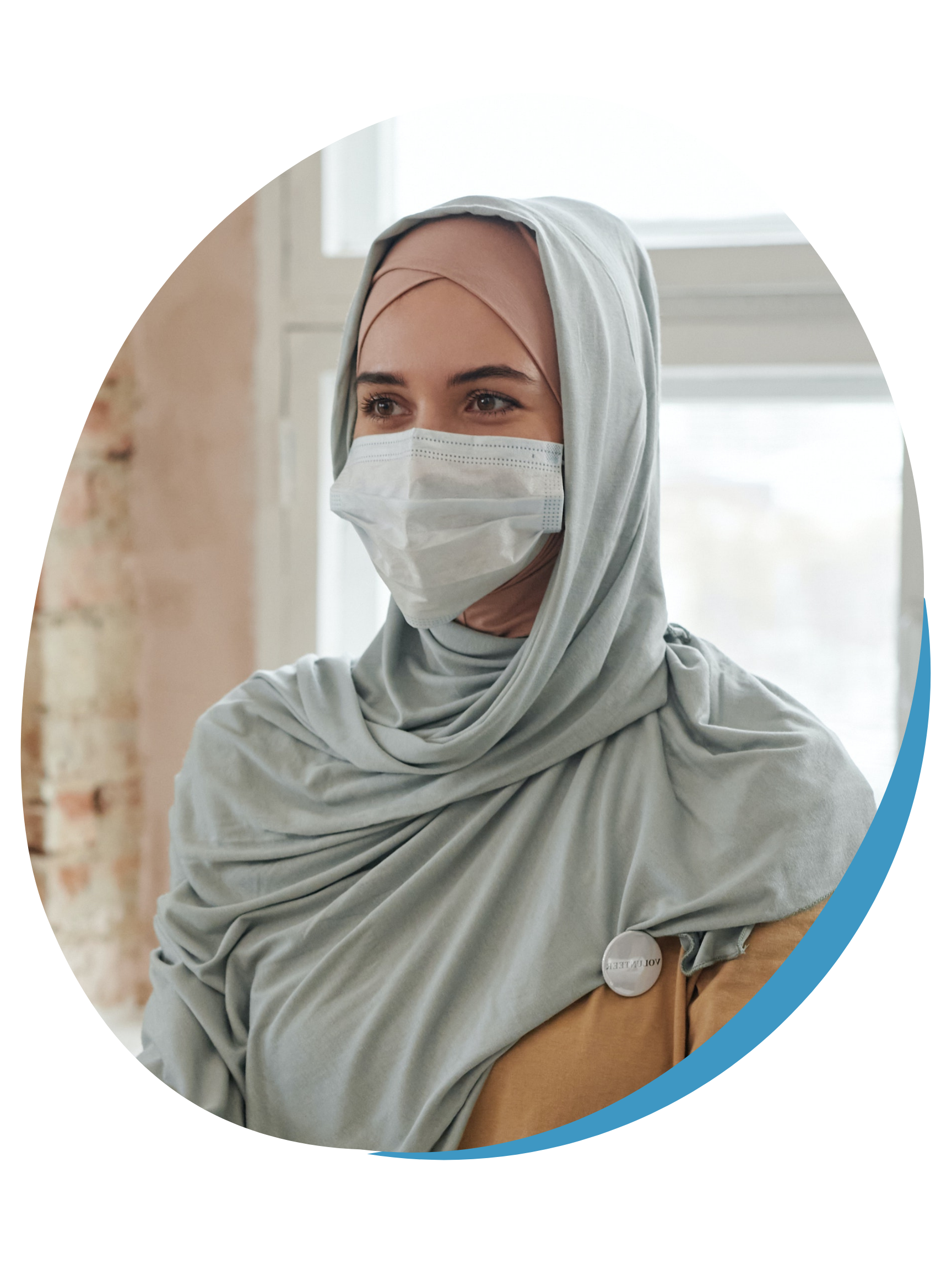 PARTNERSHIP OBJECTIVES
Learn more about addressing common concerns and questions about COVID-19 vaccines, including:
Learning about COVID-19 vaccination barriers and enablers.

Developing strategies for reinforcing vaccine confidence among communities of focus and addressing barriers preventing individuals from getting vaccinated.

Tailoring communication and behavioral strategies for increasing COVID-19 vaccine uptake based on community needs.
Our staff has been specifically working to provide culturally and linguistically responsive COVID-19 guidance, partnership, and updates to communities most impacted by health inequities across the United States.
We have prioritized sharing accurate information. We also use a variety of methods to reach communities with key messages about COVID-19. The messages are distributed through radio, television, social media, newspapers, and more. Community knowledge and wisdom is key to effective messaging.
GET INVOLVED TODAY
COVID 19 PROVIDERS
If you are a vaccine provider and would like to host a COVID-19 vaccine event with us, click below!
EDUCATION PARTNERSHIPS
If you would like us to partner with us to host a vaccine education outreach event, click below!
SC RESIDENTS
If you are in South Carolina and would like us to provide COVID-19 vaccines, click below!