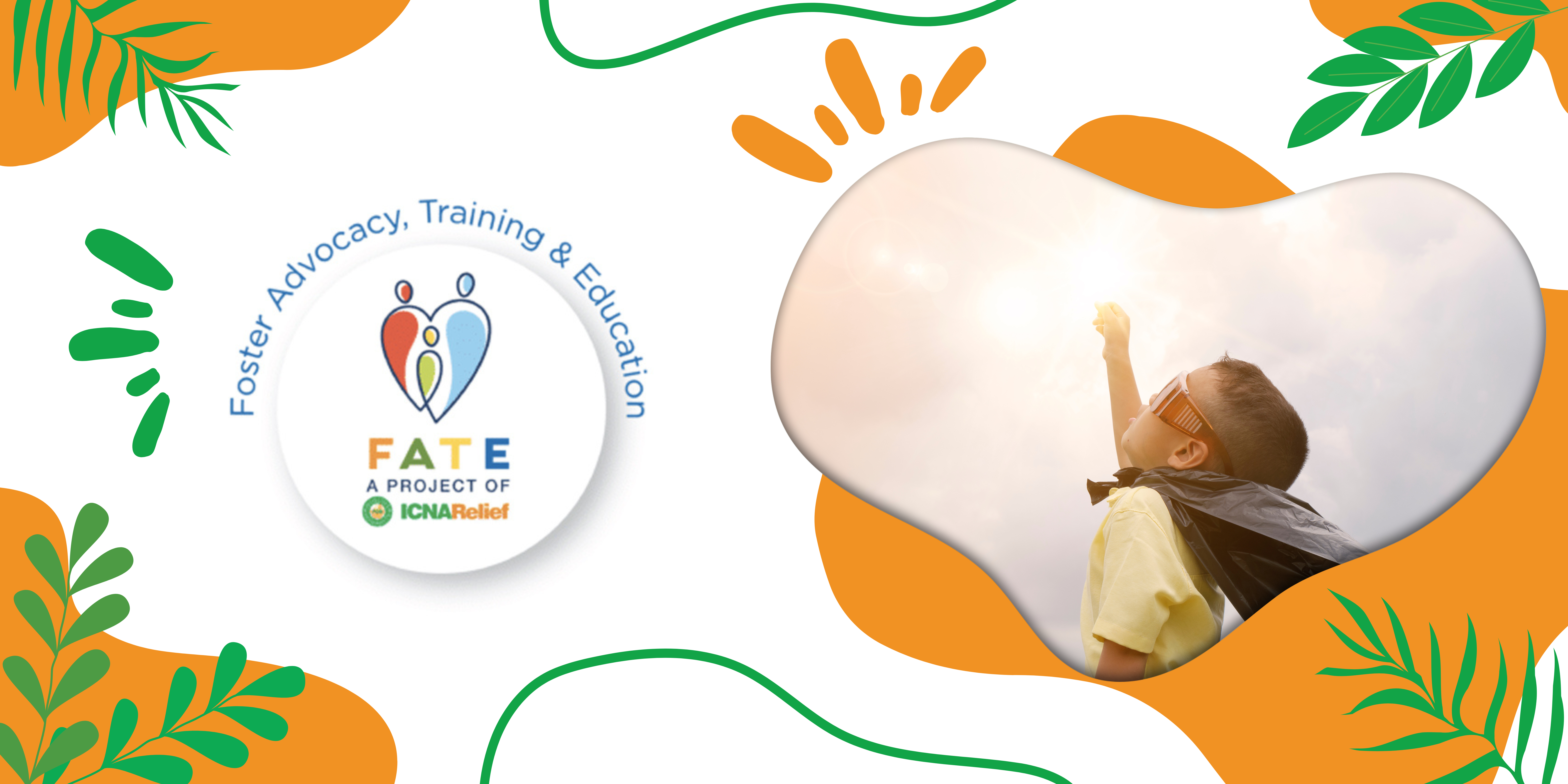 The objective of FATE is to aid Muslim children currently in the foster care system. We advocate, counsel, train, and educate Muslim families in the DFW Metroplex. Our quest is to help them come forward and revive the beautiful Sunnah (Prophetic tradition) of Kafala (fostering).
We create and manage a platform where Muslim families can connect with subject matter experts. In this way, we aim to have their questions answered about the many different aspects of Kafala – legal, spiritual, psychological, etc.
We lay the groundwork to provide peace of mind to Muslim families who are providing foster care services to the community. We are diligently working to increase the number of licensed Muslim foster families by helping to create the personal connections that will provide a dependable support network.
Become a Foster Parent
There are thousands of foster youth in your community who need your help. Open your heart and home to a foster child today!
Foster care is a temporary living arrangement provided by the State for children when the biological parents are no longer able to provide a safe environment to a child. The State intervenes through CPS (Child Protective Services) and takes over the legal and physical custody of the child and temporarily places them in the custody of a licensed foster parent or a relative approved by the State, while the court investigates the abuse and negligence charges/allegations against the parents. 
Islam praises the individuals that seek to help those in need and distress, especially those that are the most weak and vulnerable of society. Sadly, however, there are times when children entering the Foster Care System, erroneously find themselves abandoned by society. It is a necessity for the current and future well-being of these children that we provide a "home" for them. The lives of these devastated children are propelled into absolute chaos for reasons that may be beyond their understanding or control. FATE encourages all Muslims to follow in the footsteps of Prophet Muhammad (Peace and Blessings Be Upon Him) by opening their hearts and fulfilling the beautiful Sunnah of Kafala.
When foster parents need to refocus their energies, they may need to have someone else take over their fostering responsibilities – this can be any length of time. Therefore, the Foster Care System provides Respite Care. Parents that specialize in this area are required to go through all the training of the Foster Care System, as well as pass all the background checks. Respite care is the short-term care of a foster child. Therefore, if you feel like you are not ready to wear the crown of a foster parent, try Respite Care to ease your way into the system.
Become a CASA
The foster system is overburdened and many children fall through the cracks. Become a volunteer advocate and help these children receive the best care possible.
A Court Appointed Special Advocate (CASA) is the voice of the foster child. They advocate for the child by learning all they can about the child and their family. They are required to observe and engage the foster child in their new environment and report their findings to the judge. In this way, a well-informed and unbiased decision, which is in the best interest of the child, can be made.  They also make suggestions about the child's placement and services they need. They are required to monitor the child's situation until the case is released by the court, while collaborating with others to ensure the necessary services are provided.
Foster Care Awareness Event with Texas Department of Family and Protective Services
(DFPS) and Donation Drive for DFPS Resource Rooms in Low-income Areas
Dallas, TX- FATE collaborated with the Texas Department of Family and Protective Services (DFPS) as part of their faith-based community engagement initiative. In an effort to strengthen ties with DFPS, FATE hosted a meet-and-greet event on Saturday, June 25, to provide an opportunity for the DFPS and the Muslim community to meet each other. The goal of the event was for the Muslim community to learn more about the work of the DFPS and for the DFPS to learn more about Muslim religious and cultural practices. FATE also hosted a drive to collect donations for DFPS Resource Rooms in low-income areas. These Resource Rooms provide assistance to foster families and children in foster care. We are grateful to the community for their generous donations. All donations were delivered to DFPS by ICNA Relief staff.
Program Achievements
in the 2nd Quarter
Ongoing collaboration with URM agencies (Lutheran in Denver, BCFS in Dallas, Heartland Alliance in IL, etc.).
Provided Eid gifts to Muslim children in foster care and Afghan URM (Unaccompanied Refugee Minors) children in shelters.
Provided Pashto/Dari speaking mentors for Afghan minors upon the agency's request.
FATE was launched as a pilot program in Dallas, TX in 2017, and introduced this year in nine states.
November of 2020, as we near the end of a tumultuous year, one little baby found a great home. ICNA Relief had a drive-through parade with great decor and goody bags to celebrate the adoption of 2 year old Hasan!
When we decided to become foster parents there were very few resources to guide us through the process. Since then, FATE has become an amazing asset providing step-by-step directions to potential foster parents, supporting current foster parents, as well as assisting affected children and their parents. We have received an overwhelming amount of support from FATE and its volunteers during our most challenging days fostering infants. The team put together a
meal train and set up donations to help alleviate some of our responsibilities and be able to focus on our children's needs. We are beyond grateful to be a part of this initiative.