R E F U G E E
S E R V I C E S
Our Program
ICNA Relief's Refugee Program is designed to rebuild, empower, and transition refugees by providing caring and compassionate service to victims of adversities and survivors of disasters. It is our goal at ICNA Relief to transition refugee families into a comfortable lifestyle in American society.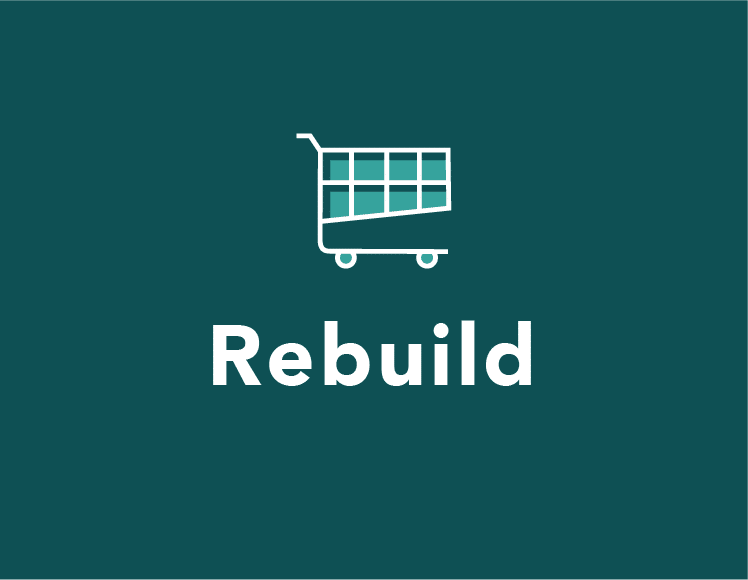 Our work begins even before the arrival of the family. We contact the resettlement agencies to gather information regarding the size of the family the ages of the children, and anything else important that would help us prepare for their arrival. To see a default list of what is included in a Welcome Package click here.
At ICNA Relief we do our best to get all the necessary furniture ready for the refugee families as soon as they arrive. ICNA Relief either sponsors the family with donations or has the furniture delivered directly to the family's place of stay. By providing furniture, ICNA Relief allows the family to use their allocated Welcome Money, limited amount of money given by the government to help settle in, on other urgent necessities until they find a stable income.
How You Can Help!
ICNA Relief's Refugee Program needs you! Get involved by helping integrate these families into their new homes and society. Here is how: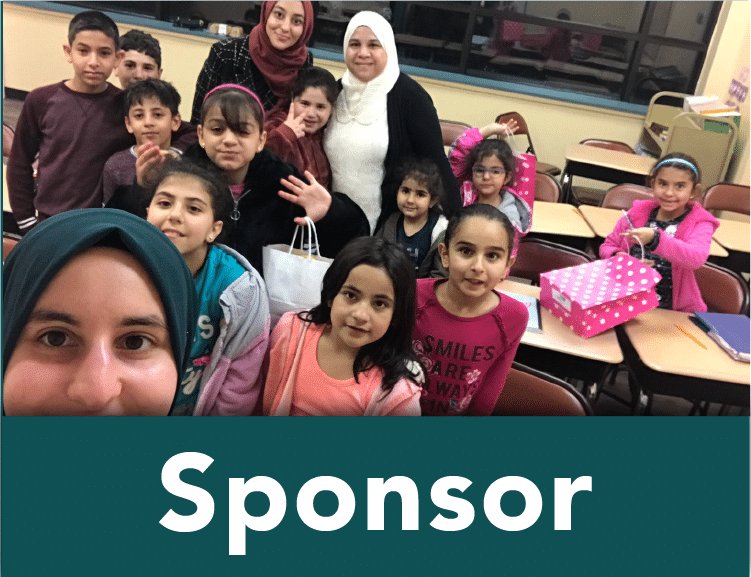 Sponsor a refugee family by using the donation box below!
$500 a month can help with 2 twin mattresses, kitchen/bathroom supplies, microwave, vacuum, and cleaning supplies.
$250 a month can help microwave, vacuum, kitchen/bathroom supplies, and cleaning supplies.
$100 a month can help with pillows, blankets, sheets, towels, and personal hygiene products.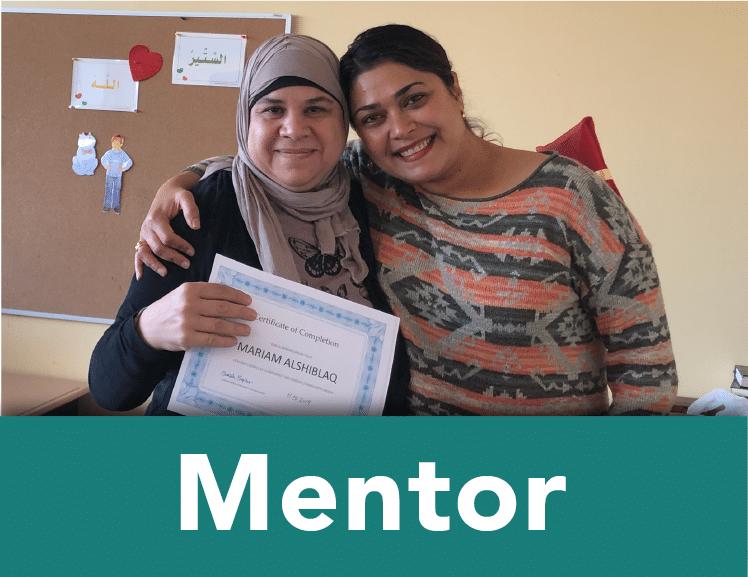 Many families are simply looking for a friendly face, a friendship, a mentor.
Becoming a mentor can consist of anything from monthly social visits, advice on how to navigate the school systems, or sharing recipes. These are families that have left everything behind to start a new, better, life in the land. Let's be that helping hand and that friendly face.
To learn what mentoring involves, contact us today!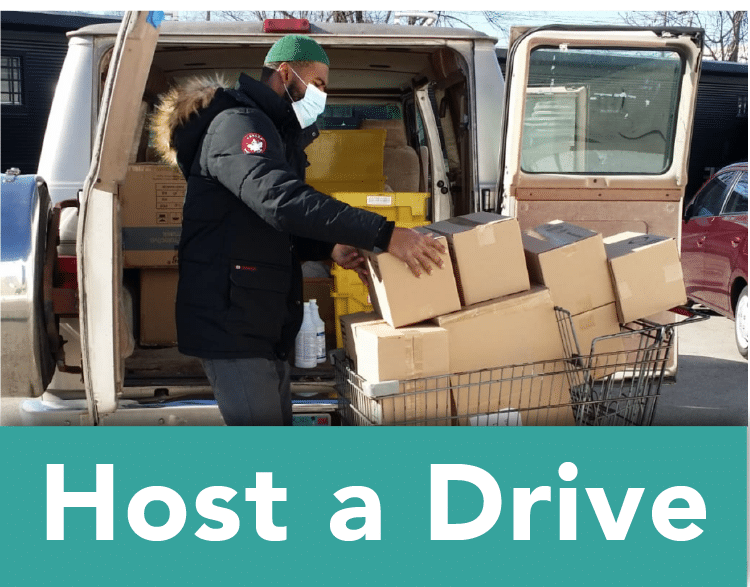 We're always looking for in-kind donations that will help families settle into their new homes!
Collect canned unperishable foods, or download our homes essentials list to collect at you local community! ICNA Relief also organizes an annual winter coat drive. Organize your own and share the warmth with new refugee families.
Please see our office locations below for a drop off.
Refugee Services Accomplishments
April - June 2022
The Refugee Services Program of MFS entered into new partnerships with multiple organizations in the last quarter. A few are mentioned here for our readers to know. These partnerships are aimed at assisting the recently arrived refugee population to resettle in the U.S.
• MOVE Foundation, VA Summer Internship Program for youth 18-25 providing a pathway for a professional career and connecting with different resources for a better startup.
• Loving Hands Touch Ministry, VA (help underserved communities through the exchange of our resources and strength).
• IKRAM Foundation (interest-free student loans).
• Arizona Muslim Association (in-house setups, educational activities, fundraising, and refugee resettlement).
• Arizona State University (provision of supplementary assistance for 60 Afghan students).
• Fairfax County, VA (health services, community outreach, and capacity building).
•Apple Driving School, VA (provision for free driving lessons and help in getting their driving license).
• Lutheran Social Services, VA (provision of school bags, stationary, food items, house setups for refugees, and client intake for resettlement assurances).
• Madinah Islamic Center, VA (provision of Quran and location for activities including food distribution, hygiene kits distribution, fundraising, and other events).
• Virginia Council of Muslim Organization, VA (advocacy for refugees, complimenting different organizations and different avenues).
• Afghan Refugees Task Force, DC (in-house setups, food distribution, and event management).
• Operation Allies Welcome, DC (town hall meeting and resolving refugees' issues at the national level).
The following services were provided mainly in Dallas (TX) area.
• Enrolled 75-80 students in summer school.
• Registered 20-25 new Afghan and Irani refugee families in the food pantry.
• More than 30 families were educated about our free health clinic services that offer checkups, blood tests, and other preventive care.
• Registered 20-30 students in ESL classes.
• Visited more than 40 families providing materials for their household needs.
• Distributed food boxes, fresh meat, and groceries to hundreds of families.
• Conducted career path programs and resume writing training.
• Started Project Dare. Our goal is to show students that their potential is endless and they can achieve almost anything.
Youth Mentorship Program
• The youth mentorship program is soon to begin its fourth cycle this Fall, after three successful cycles.
• We had refugee youth join us in the last year to be paired with a big brother/big sister.
• The youth are eager to continue on each cycle and report that their mentors are
"Truly older siblings & friends," "give them advice and support they don't receive elsewhere" and have "helped guide them through personal & career goals."
Fairfax County VA provides Health
Literacy Training for MFS Staff
MFS collaborated with the Fairfax County Health Department to train MFS staff in community outreach and engagement project. The training focused on using literacy to increase resilience in communities. Several MFS staff nationwide received training certificates and initiated collaboration in related areas.
Interpretation Services for Refugees
Given the need for interpretation services for new refugees, MFS arranged free interpretation services for Afghan refugees in AZ, CA, GA, VA, MD, TX, NV, IL, and NJ. We also translate documents for refugee immigration purposes and interpret them in person and on phone communications. The interpretation services include medical interpretations, legal interpretations, and other interpretations and these services are available 24/7 basis. Persons needing assistance may call the nearest ICNA Relief Office.
Bonding Refugees with Islamic Centers
Afghan refugees are Muslims and one of their biggest concerns is the continuity of their religious obligations. Despite all the support from resettlement agencies, there were no services connecting the refugees with their respective religious centers. Muslim Family Services has now connected the refugees with local Islamic centers and Muslim community resources in many parts of the US.
World Refugee Day Events
During the month of June, Muslim Family Services (MFS) organized Refugee Day events, including Afghan Adjustment Advocacy in Capitol House (DC), Afghan Refugees Events (AZ, VA, TX), Refugees National Advocacy Conference (VA), and Eid Celebration with the refugees.
Refugee Services Data for 2nd Quarter
| | | | | | |
| --- | --- | --- | --- | --- | --- |
| Month/Services | Jan | Feb | Mar | April | May |
| No. of Cities | 25 | 25 | 56 | 60 | 60 |
| Clients Served | 2494 | 2629 | 1842 | 1395 | 1809 |
| Volunteer Hours | 371 | 286 | 1100 | 564 | 545 |
| Case Management | 638 | 615 | 610 | 1863 | 768 |
| Job Placements | 47 | 172 | 12 | 45 | 10 |
| Cars Provided | 5 | 3 | 2 | 3 | 0 |
| Homes Furnished | 197 | 168 | 60 | 46 | 235 |
| In-kind Donations Received | $280,962 | $190,130 | $120,117 | $122,300 | $30,647 |
| Value of Services Provided | $290,237 | $196,830 | $147,617 | $136,400 | $44,272 |
| Students in ESL sewing, computers, etc | 402 | 435 | 647 | 650 | 624 |