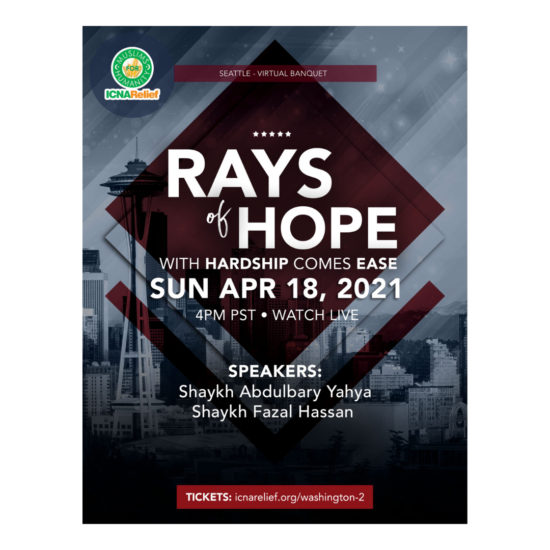 RAYS OF HOPE VIRTUAL BANQUET
Join the Seattle team as we fundraise for the amazing new initiatives coming out! We have programs to help refugees, the homeless, and those fleeing domestic violence.
OUR SERVICES
For more information on our Women's Transitional Housing as well as our Refugee Services, please contact Farid Sulayman using the information in the section below.
ICNA Relief Washington
6721 Martin Luther King Jr. Way, Suite B
Seattle, WA 98118
Please contact Furid Sulayman for more information.
ADDRESS
6721 Martin Luther King Jr. Way, Suite B
Seattle, WA 98118
CONTACT US
Outreach Coordinator
Farid Sulayman
PH: (206) 695-2080
Email: farid.sulayman@icnarelief.org