Hurricane Ian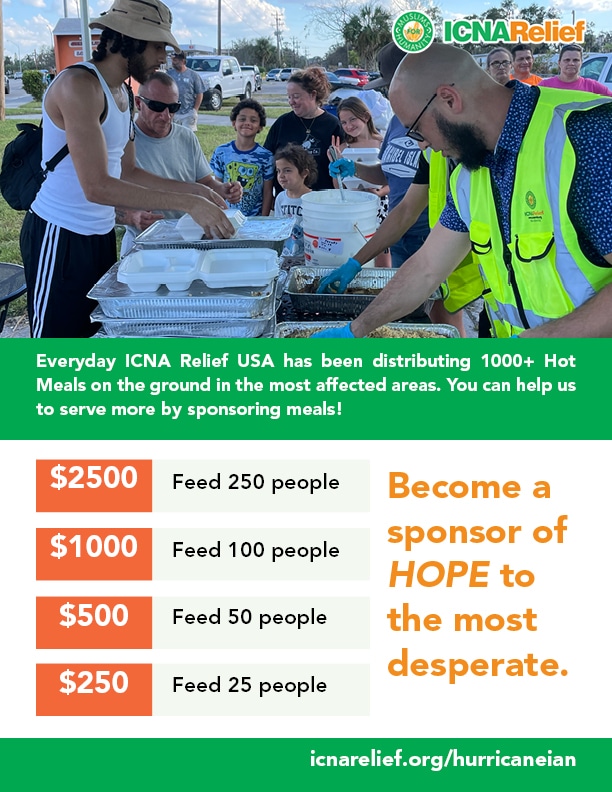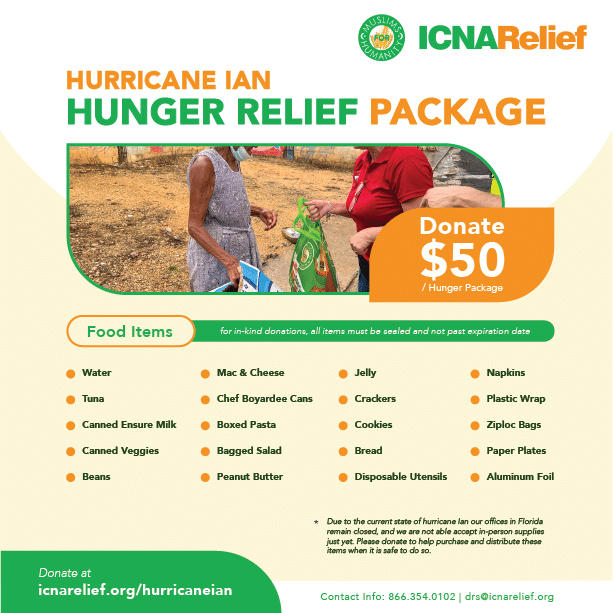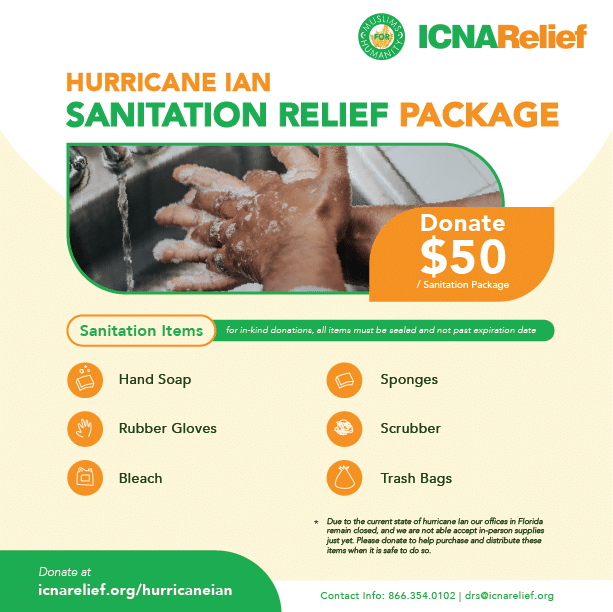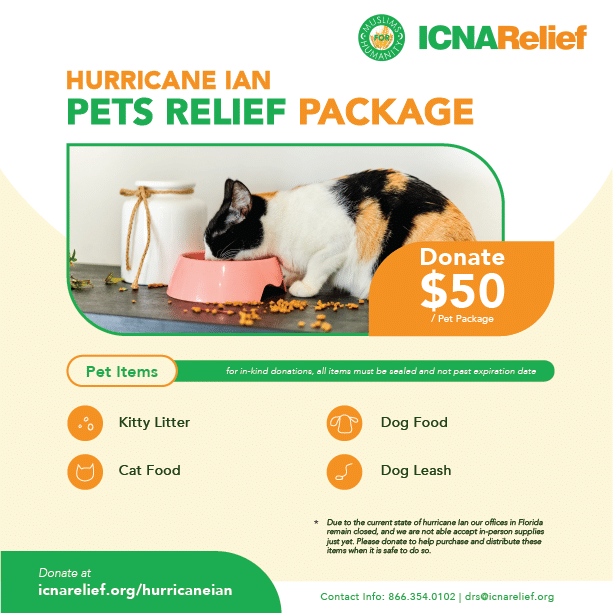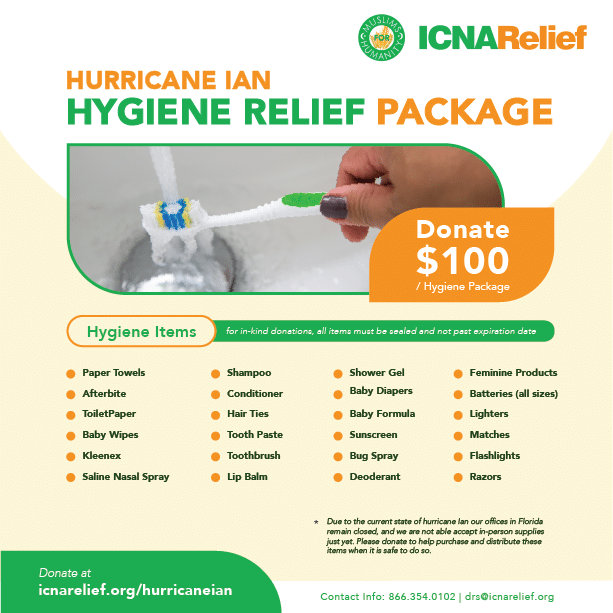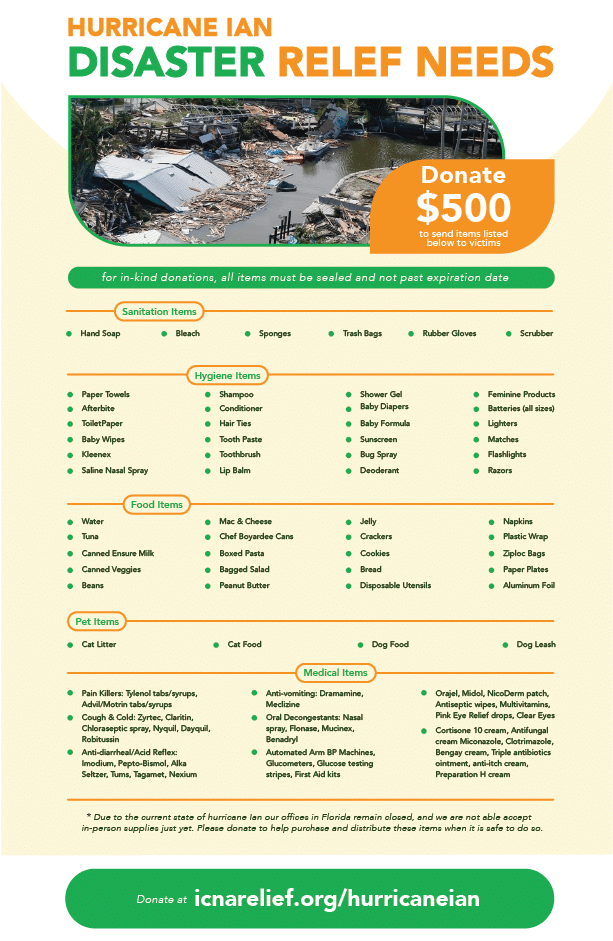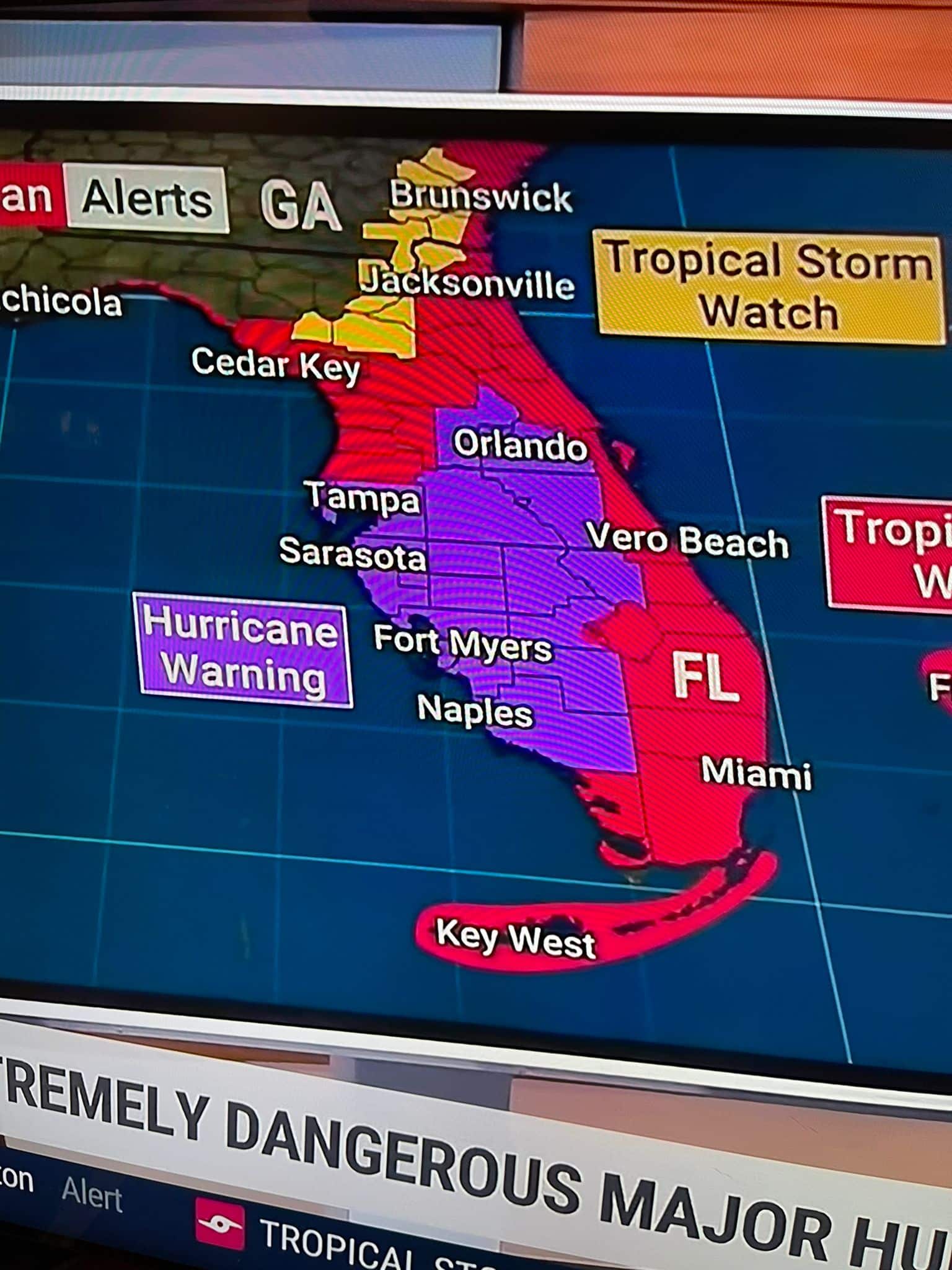 As Hurricane Ian heads toward The Sunshine State, ICNA Relief urges people in Florida to listen to local authorities and evacuate immediately if asked to do so.
Now a Category 3 hurricane, Ian could grow to a Category 4 storm as it begins to impact millions of people in Florida. Tampa could suffer its first direct hit from a hurricane in over 100 years. The National Hurricane Center reports life-threatening storm surge is possible along much of Florida's west coast, with the highest risk from Fort Myers to the Tampa Bay region. Significant river flooding is likely across central Florida.
Approximately 2.5 million Floridians have been ordered to evacuate as Hurricane Ian moves closer.
ICNA Relief's Disaster Relief Team is monitoring Hurricane Ian and working with local, state, and national partners to ensure we have the necessary resources needed in the affected areas after the storm has passed and it's safe for our volunteers and staff members to deploy.
Pray for Florida, Make a Difference, and Get Involved by visiting icnarelief.org/drs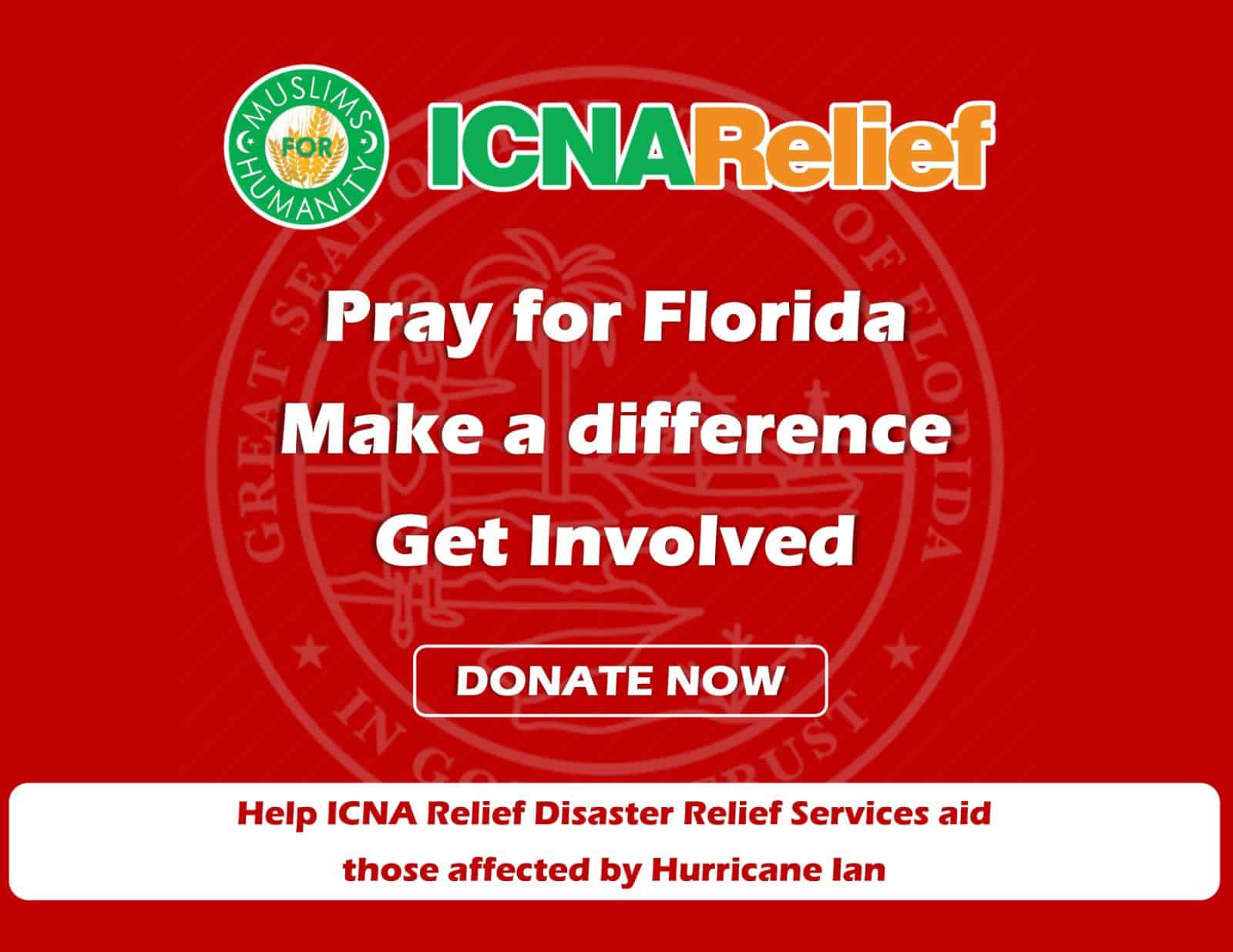 ICNA Relief Disaster Relief Team is getting prepared as Tropical Storm IAN gets closer to Florida.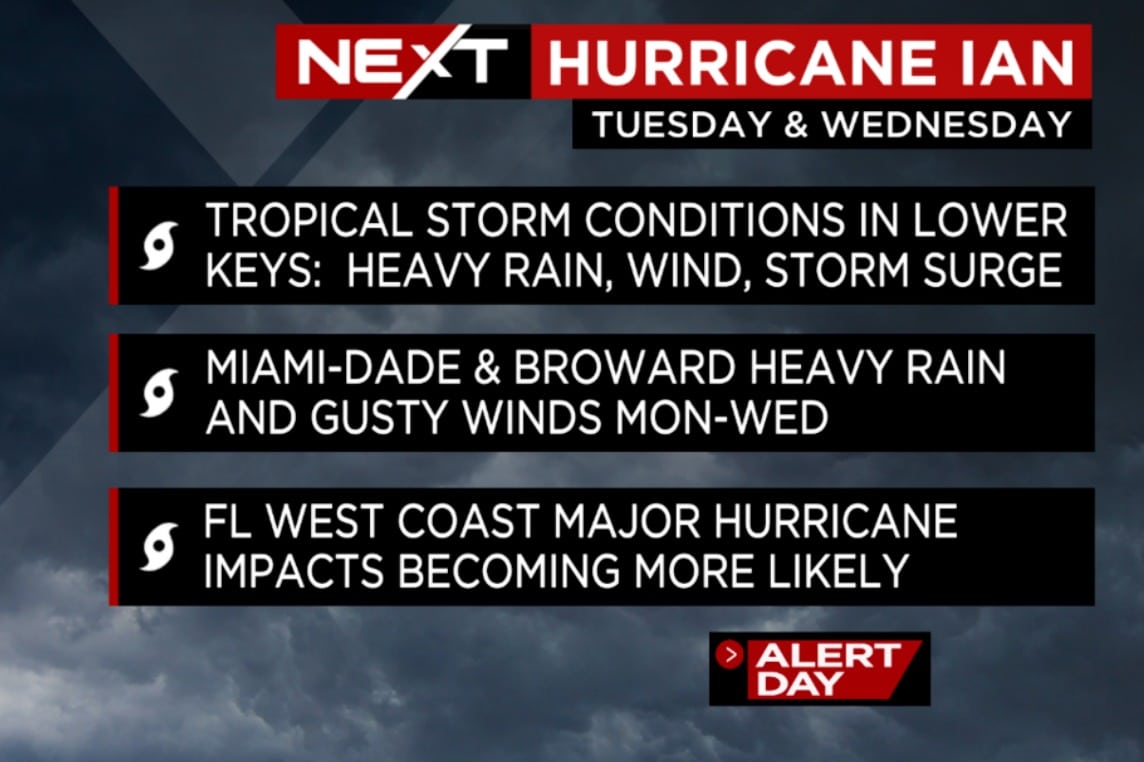 ICNA Relief Disaster Relief Team is monitoring Tropical Storm Ian. It is projected to make landfall somewhere along the Florida coast this week.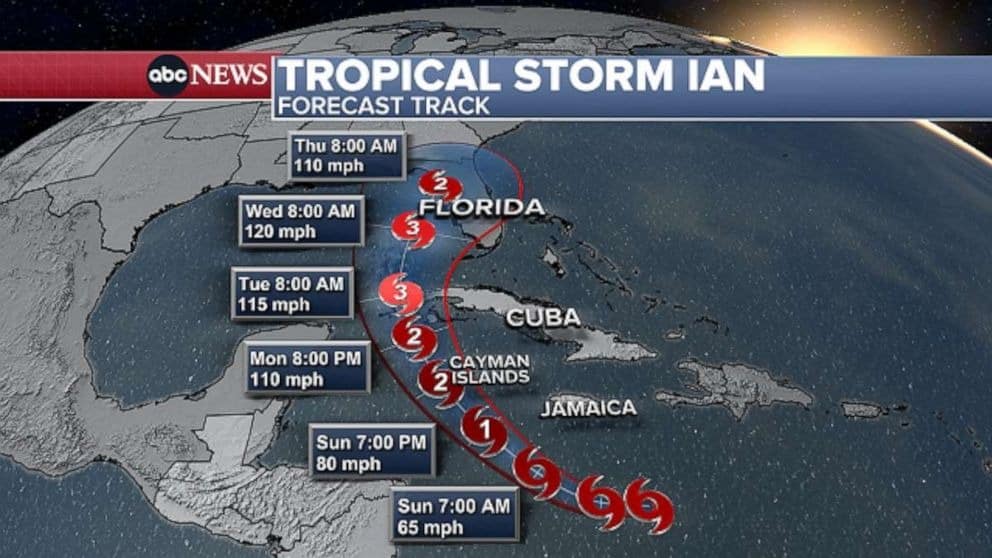 What do we do?
Disaster Response Services seeks to alleviate human suffering by providing caring, compassionate and practical assistance to survivors of natural and manmade disasters in the United States. We strive to accurately represent Islamic values and compassion serving humanity regardless of race, religion or culture.
Under the Islamic principle of helping the unfortunate in our communities through compassion and service, ICNA Relief USA represents Our Nation's Muslim Response to disasters. ICNA Relief USA supports all phases of disaster: Preparedness, Response, and Recovery. Including mitigation, advocacy, and community resiliency for the whole-community. We assist in training and networking, planning and deployment, long term case management, and rebuilding better and resilient communities while also advocating for the benefit of those impacted by disaster. This is ICNA Relief USA's Disaster Relief Services program. Please join and support our good intentions and good efforts.
IMPACT WE'VE MADE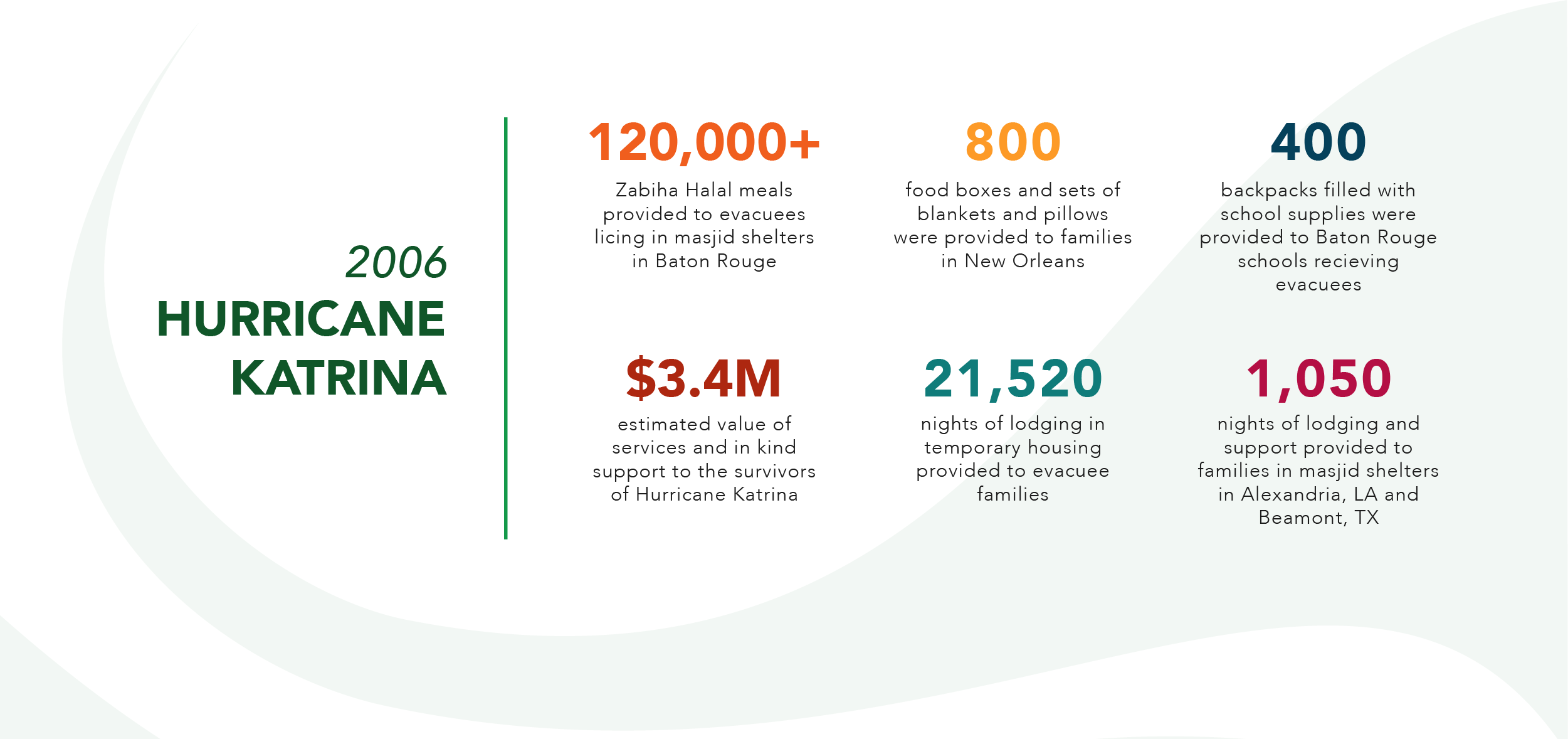 MEDIA GALLERY OF WHERE WE'VE BEEN
Recognition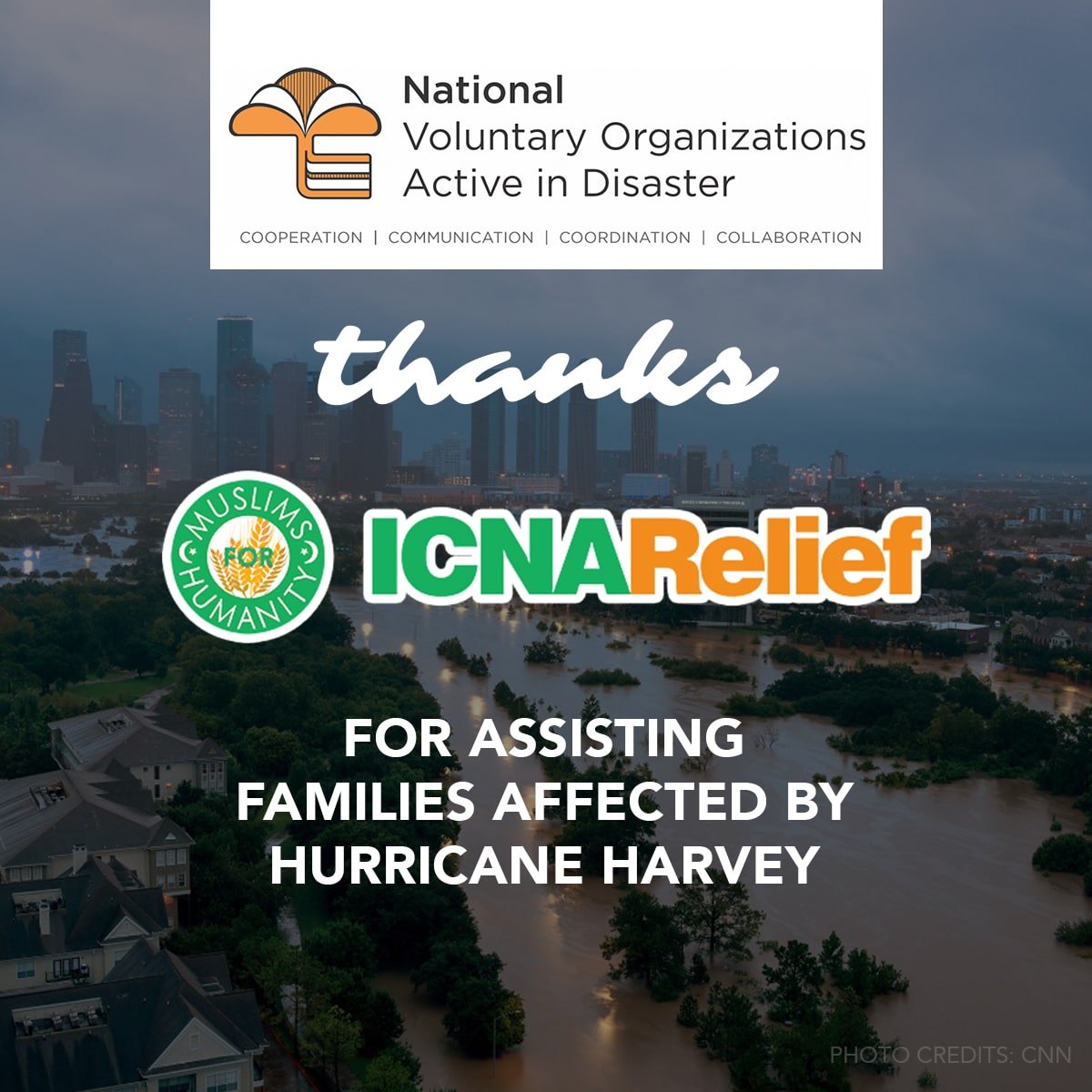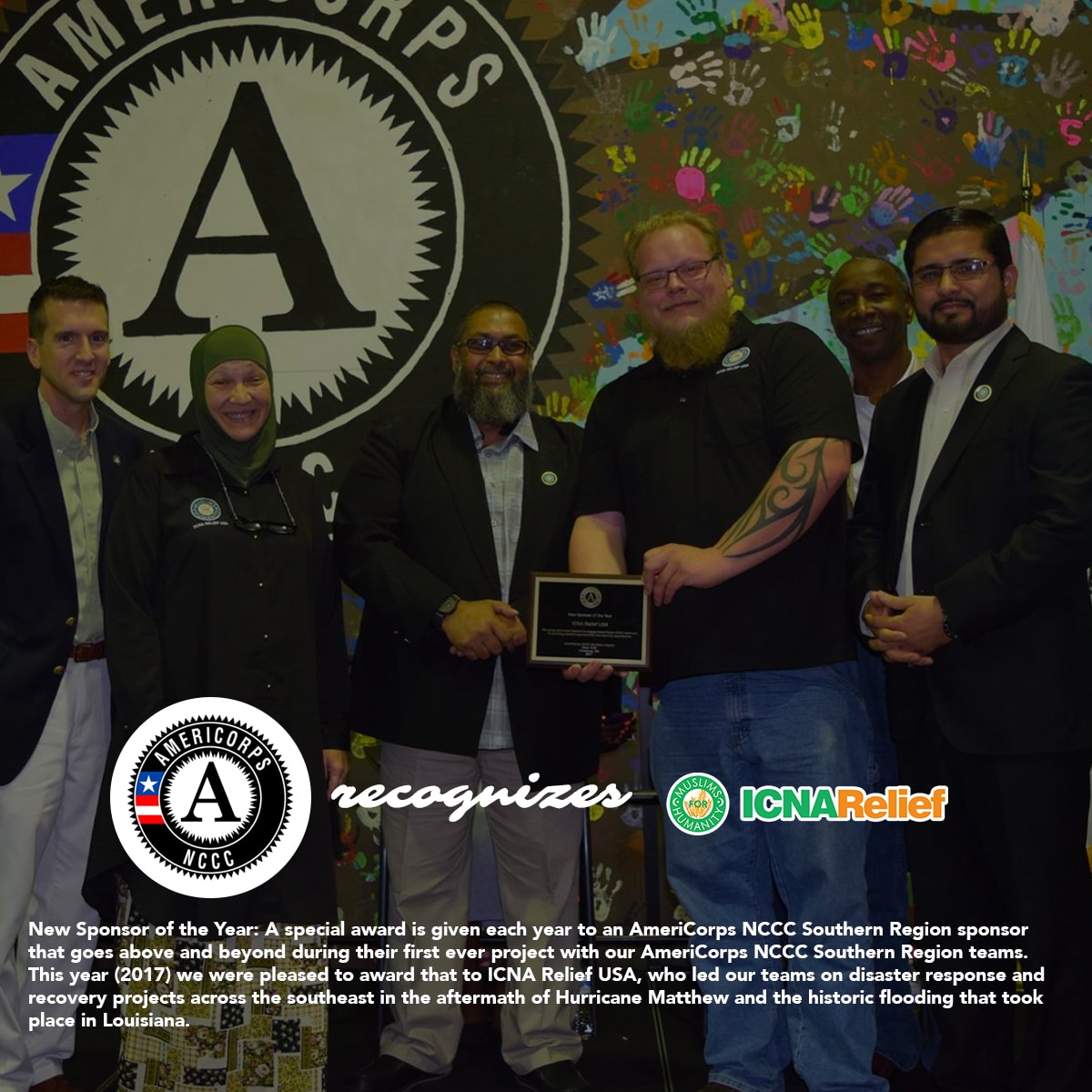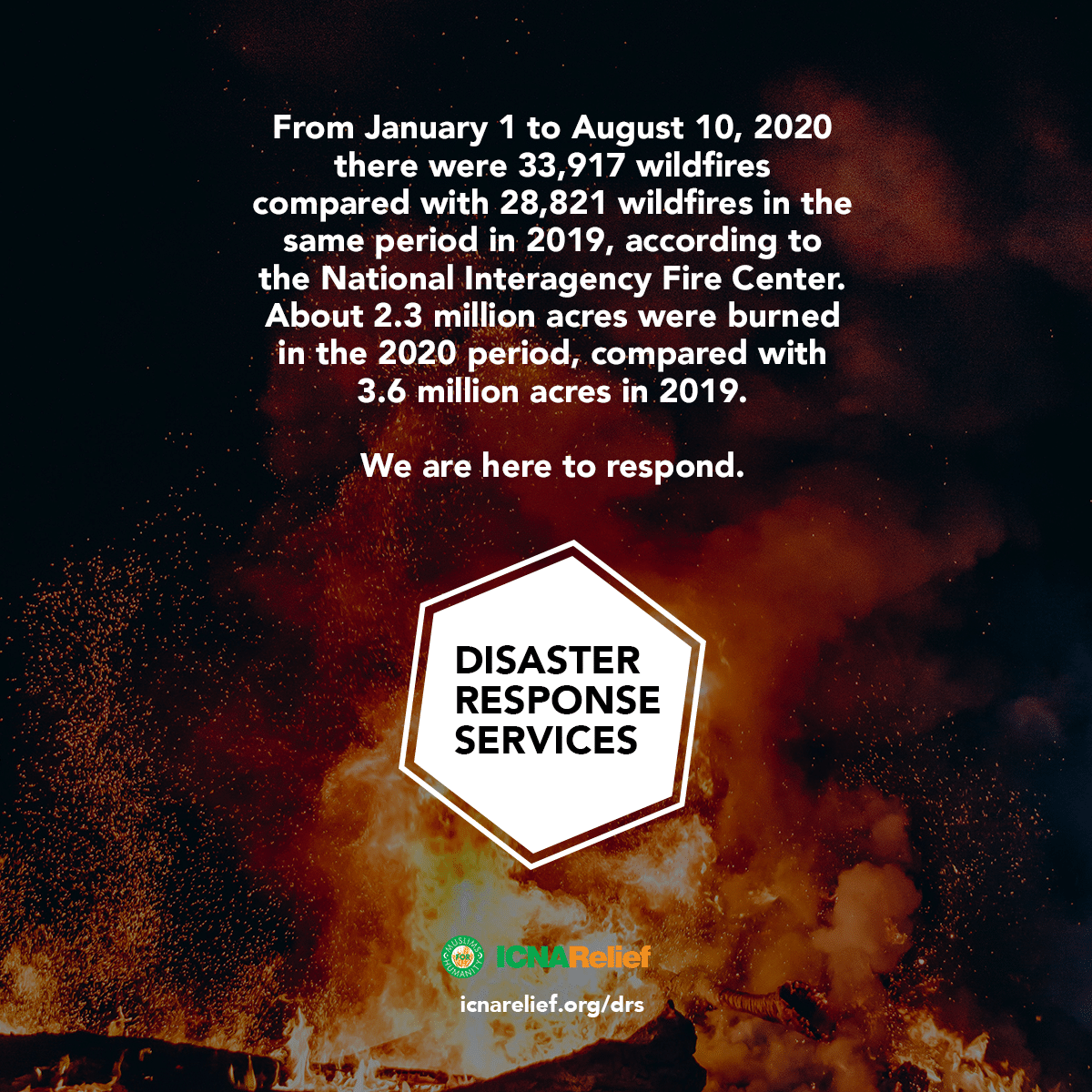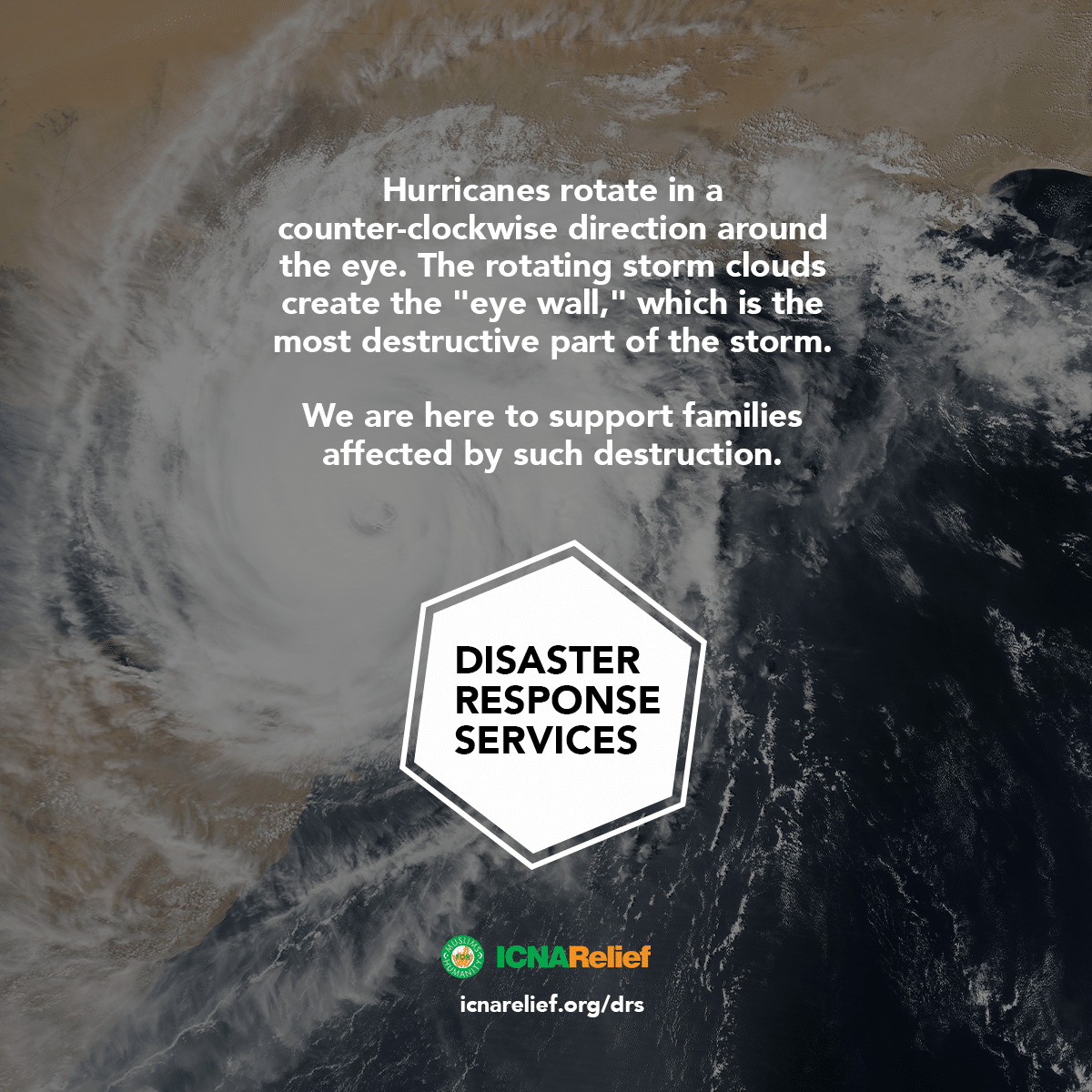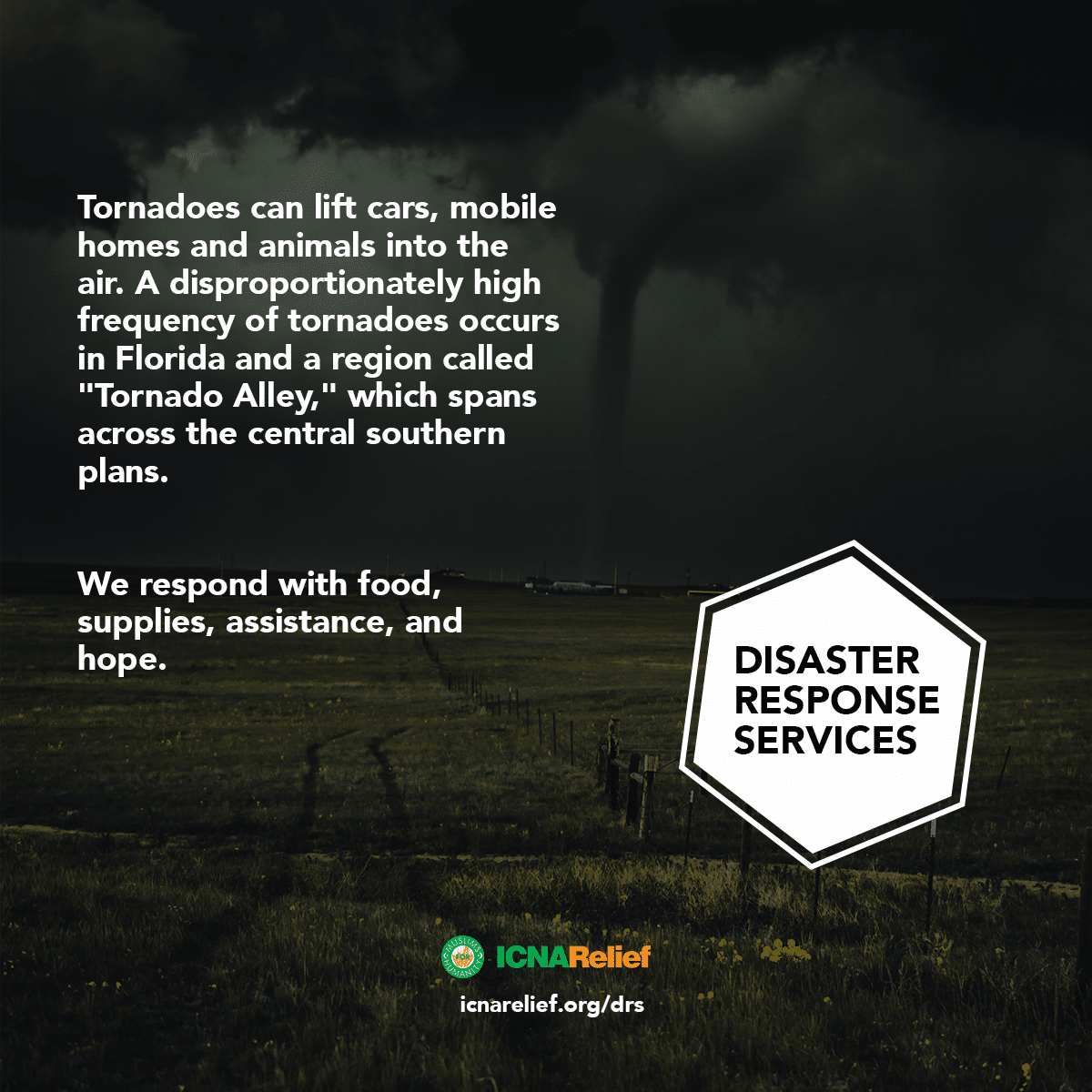 National Muslim Relief Organization Responds to Hurricane Ida 
(New Hyde Park, NY, 08/31/2021) – An ICNA Relief emergency response team will be deployed to the Gulf Coast in the coming days to respond to Hurricane Ida. The storm made landfall yesterday exactly 16 years to the day after Hurricane Katrina devastated the region. This Category 4 hurricane has brought storm surge, heavy rain, and damaging winds.  
"Thousands of families are now dealing with the aftermath of this hurricane and ICNA Relief is ready to meet their most urgent needs," said ICNA Relief Director of Disaster Relief Services Rafiq Mehdi, who is leading the Hurricane Ida response team. "As soon as the storm clears and it's safe to travel, we will begin damage assessments in the hardest hit communities. Many communities along the Gulf Coast are still recovering from last year's storm and will need help." 
ICNA Relief offices and partners had begun to collect emergency essential medicines, medical and food supplies in advance that will now be delivered quickly in this time of crisis. ICNA Relief has professional relief workers and a network of volunteers ready to respond to disasters at a moment's notice and has a long history of responding to emergencies in the U.S. and Puerto Rico.  
ICNA Relief has responded to over 30 natural disasters and continues to establish long-term recovery projects and disaster preparedness programs for vulnerable communities. Since it was founded more than 15 years ago, ICNA Relief has provided more than $1 billion in aid and servicing 28 states to over 654 cities. 
Donations to ICNA Relief Disaster Relief Fund will support its response to the storms. To donate, please click here.
WE ARE ON THE GROUND
DONATE OR REACH OUT TO DRS
Volunteer Opportunities
Our team is currently on the ground in the areas that have been affected by the tornados.
If you are looking for a way to help, please donate. Your donations will help us continue to help and support victims.
If you would like to volunteer please fill out the form below and someone will reach out when the conditions are appropriate. Thank you for your support!